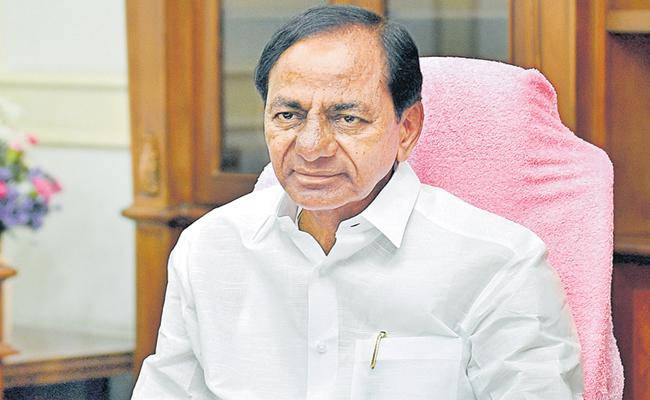 BRS supremo and Telangana Chief Minister K. Chandrashekar is attempting to create hype over his role in national politics through the use of his financial power, issuing advertisements worth several crores of rupees to national media. However, no national leaders seem to be taking KCR seriously in national politics.
Neither the national nor regional leaders of Congress and Left Parties, nor the Chief Ministers and party presidents of regional parties in various states, are showing any interest in KCR's national political moves or expressing a desire to join hands with him in his fight against the BJP government at the Centre.
Not only are they uninterested, but they are also not even inclined to meet KCR.
Prominent leaders like Bihar CM Nitish Kumar and West Bengal CM Mamata Banerjee have already initiated efforts to unite opposition parties against the BJP for the 2024 Lok Sabha polls.
Apart from KCR, they are meeting with leaders of non-BJP parties.
JDU chief Nitish Kumar and RJD chief Tejashwi Yadav have been meeting with leaders of non-BJP parties since April.
They have met with NCP chief Sharad Pawar, Shiv Sena (UBT) chief Uddhav Thackeray, JMM chief and Jharkhand CM Hemant Soren, Odisha CM Naveen Patnaik, and AAP chief and Delhi CM Arvind Kejriwal, but not KCR.
Even Arvind Kejriwal has been meeting with leaders of non-BJP parties, seeking their support against the ordinance issued by the BJP government at the Centre to take control over Delhi bureaucracy in transfers and postings, in order to nullify the Supreme Court's recent judgment granting powers to the Delhi government over the bureaucracy.
Arvind Kumar ignored KCR, despite the fact that KCR met Kejriwal in Delhi last year and Kejriwal attended BRS party's first public meeting in Khammam in January this year.
Why are all the leaders of national and regional parties avoiding KCR? A heated debate is ongoing in political circles, attributing this to KCR's lack of 'credibility' in politics.
No one believes that KCR is engaging in a 'real battle' against the BJP and PM Modi. There is suspicion that KCR still maintains 'secret ties' with BJP and Modi, and it is for this reason that KCR's daughter and MLC Kalvakuntla Kavitha was not arrested and sent to jail in the Delhi liquor scam.
Except for Kavitha, all the other accused or those whose names were mentioned in the ED chargesheet were arrested and sent to jail.
This has fueled speculation that KCR has struck a 'secret deal' with the BJP to protect his daughter in the Delhi liquor scam.
Political circles suggest that KCR's credibility in national politics is currently at an all-time low due to the developments in the Delhi liquor scam.
For this reason, KCR has shifted his focus solely to neighboring Maharashtra, hoping to establish BRS in Maharashtra using his financial power.
It is speculated that he is offering large sums of money to leaders of other parties in Maharashtra, ranging from the sarpanch level to former MLA and MP level, in order to persuade them to join BRS.