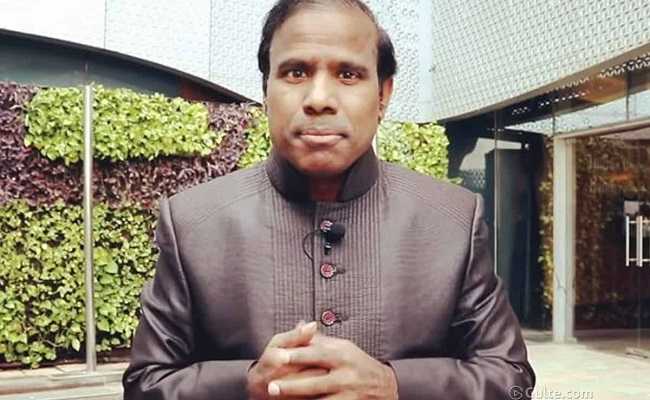 Maverick evangelist and Praja Shanti Party president K A Paul has done what the Bharatiya Janata Party leaders could not do – lodging a complaint with the Central Bureau of Investigation seeking a probe against alleged acts of corruption by Telangana chief minister K Chandrasekhar Rao and his family members.
On Wednesday, Paul went to the CBI office in New Delhi and gave a complaint to director Subodh Kumar Jaiswal against KCR, stating that the chief minister and his family members had indulged in corruption worth Rs 9 lakh crore in the state.
Stating that the magnitude of corruption indulged in by KCR and his family members was unprecedented, Paul said the people of Telangana have been demanding that a detailed inquiry be ordered into against KCR and his family, who had amassed wealth excess their income.
The evangelist pointed out that Telangana had a surplus budget of Rs 60,000 crore at the time of formation and in the last eight years, the KCR government had indulged in borrowings to the extent of Rs 4.5 lakh crore.
"Since the TRS came to power in 2014, KCR, his son K T Rama Rao, daughter K Kavitha and nephews T Harish Rao and J Santosh, had indulged in massive corruption. They have accumulated assets in Telangana, apart from Singapore, Dubai and the US," he alleged.
Paul pointed out that the KCR family had made massive money through corruption in Kaleshwaram project. While the project cost was only Rs 35,000 crore, the chief minister had looted Rs 75,000 crore by enhancing the project cost, he alleged.
He also alleged that largescale corruption had taken place in the construction of Yadadri temple and requested the CBI to order a comprehensive inquiry into the alleged corruption of KCR.