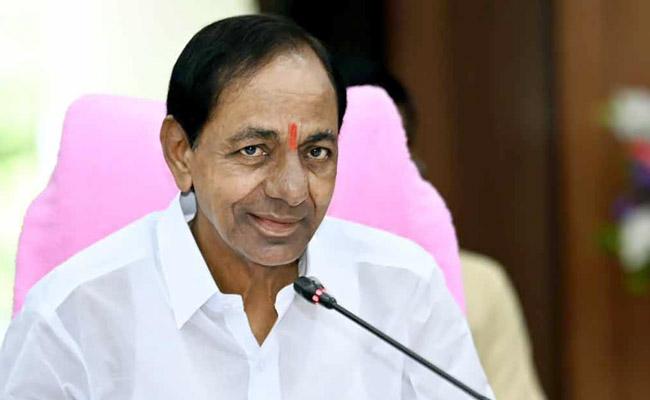 While the Telangana Rashtra Samithi leaders and cadre are on cloud nine over the victory in the just concluded by-elections to Munugode assembly seat, party president and chief minister K Chandrasekhar Rao is said to be totally unhappy with the result.
When the TRS leaders from Nalgonda led by state power minister G Jagadish Reddy and winning candidate Kusukuntla Prabhakar Reddy came to meet him at Pragati Bhavan on Monday evening, KCR reportedly pulled them up and expressed his utter discontent over the majority.
"My assessment was that the TRS would get not less than 35,000 votes majority in Munugode. But the victory margin of 10,000 is not at all satisfying. Even a swing of 5,000-6,000 votes to the BJP side would have resulted in loss of face for us," KCR reportedly said.
The TRS president said but for the support extended by the Communist parties, the TRS would have lost the by-election.
"It was because of my initiative that the CPI and CPI-M extended support to us. We had to spend huge money on these parties," he explained.
Apparently, KCR did not take it kindly nearly 39 per cent vote share or 87,000 votes going to the BJP.
"Though most of the votes to the BJP were mainly due to Rajagopal Reddy's influence, it has given the impression that the BJP has grown as a major power in Nalgonda," he said.
The chief minister told them that though the TRS might give any explanation to the people, the bottomline is that the BJP has emerged as a strong force, which is not good for the TRS in the next elections.
He reportedly asked Jagadish Reddy to arrange a thanksgiving meeting for the Communist leaders without whose support the TRS would not have won the by-election. Apparently, their support is required in the general elections as well.
On Tuesday, Jagadish Reddy, along with other TRS leaders, visited Maqdoom Bhavan — the CPI state office in Himayatnagar in Hyderabad — and thanked the CPI and the CPI(M) for the support they had extended as the TRS fought the BJP in Mungode, and helped it win the seat decisively.
The indications are that the newfound friendship between the reds and the pink party will continue, as the TRS looks for friends to give company to its chief as he moves to national politics to take on Prime Minister Narendra Modi and the BJP.
After the meeting with the Left-party leaders, Reddy said they had decided to step up the struggle against the BJP at the national level just as they did in Munugode.
"With the help of both the CPI and the CPI(M), the TRS candidate won the Mungode by-election," Reddy said while thanking the two Communist parties.
CPI state secretary Kunamneni Sambasiva Rao said his party was happy that it had saved the state from the danger of the BJP gaining in strength.