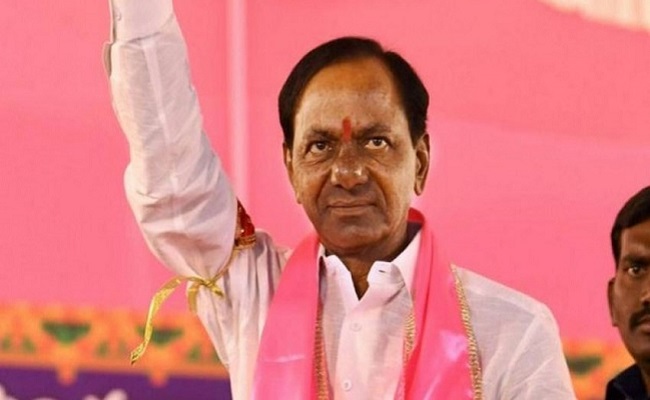 Telangana Rashtra Samithi president and chief minister K Chandrasekhar Rao on Sunday ruled out going in for early elections to the state assembly this time, as he had done in 2018.
KCR made it clear while addressing a joint meeting of the TRS parliamentary party and the legislative party at Telangana Bhavan. He said the TRS government would complete its full term of five years.
The TRS chief took the opposition by surprise in 2018, when he suddenly decided to go in for early elections to the state assembly, six months ahead of the schedule.
He cashed in on the lack of preparedness in the opposition parties and the populist schemes like Rythu Bandhu and Bathukamma sarees etc. And that fetched a massive victory for the TRS which won 88 out of 119 assembly seats and the figure went up to over 100 due to defection of the opposition MLAs into his camp.
"We are still left with over two years to complete our term and there is a lot of work to be completed before going into people seeking fresh mandate," KCR said and called upon the party MLAs and other elected representatives to work with more vigour and win more assembly as well as parliamentary seats in next elections.
The chief minister asked the party functionaries to make the Telangana Vijaya Garjana meeting to be held at Warangal on November 15 a big success.
"It should be held in such an unprecedented manner that it would make these barking dogs and jackals shut their mouths. The meeting should send a strong message that the TRS is the only lifeline of Telangana," he said.
It has been decided to conduct preparatory meetings in all the assembly constituencies with at least 20 constituencies every day at Telangana Bhavan.
A large fleet of buses and other vehicles will be deployed to facilitate transportation of the participants at the meeting.
"Special arrangements will be made to provide food and supply water for the public who attend the meeting," he said.