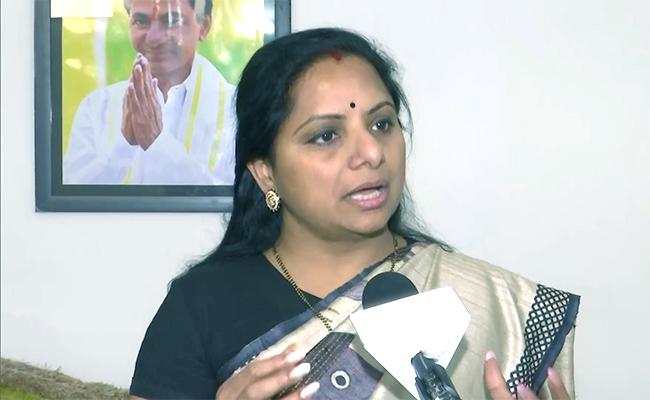 Bharat Rashtra Samithi MLC and Telangana chief minister K Chandrasekhar Rao's daughter Kalvakuntla Kavitha is going through a tough phase of her life as she is facing the questioning by the Enforcement Directorate in connection with her alleged involvement in the Delhi liquor policy scam.
On Wednesday, Kavitha made a desperate attempt to avoid being questioned by the ED by moving the Supreme Court stating that she, being a woman, cannot be questioned in the ED office.
She also pointed out that when she was grilled by the ED last time on March 11, the ED authorities told her that she would be questioned along with the other accused in the case, but had not done so; and she was made to sit alone for questioning.
Kavitha requested that the ED authorities should question her in the case only at her residence and in the presence of her lawyer, when she appears before them on March 16.
However, the Supreme Court refused to grant urgent hearing to Kavitha's plea for questioning by the ED. A bench comprising Chief Justice of India D Y Chandrachud and Justice P S Narasimha did not take into consideration her lawyer's plea that a woman being summoned by the ED was "completely against the law".
The bench listed the case to March 24 and said it would hear her arguments then. It refused to stay the ED summons or grant an urgent hearing.
As a result, Kavitha would have to face the grilling by the ED on March 16. Since there are no orders from the Supreme Court, the ED authorities might also arrest her, if necessary, after questioning her.