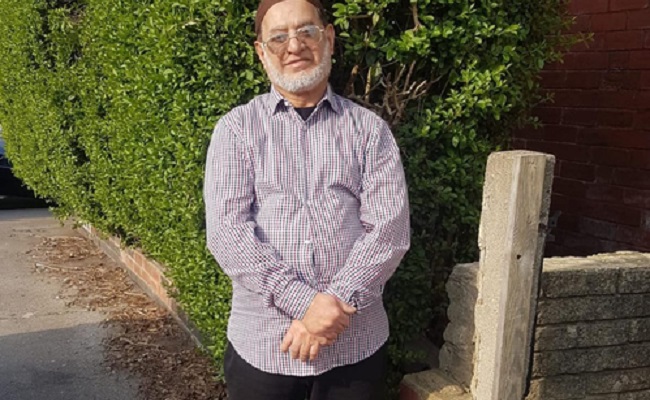 A 65-year-old man from Hyderabad has been murdered by unidentified persons in the UK.
According to reports reaching here, Mohammed Khaja Rayeesuddin was stabbed to death at Hill Top Avenue, Leeds, West Yorkshire on Saturday (September 30).
Rayeesuddin and an Afghan national were reportedly killed by two unidentified men, said to be Ugandan nationals, during an altercation.
The Indian man reportedly lost his life when he tried to intervene in a fight between the Afghan and two others.
Police found Rayeesuddin with critical injuries and was airlifted to a hospital, where he succumbed. Police arrested two men for the double murder.
Rayeesuddin had been living in London since 2011 and is survived by wife, daughter and a son.
He was murdered when he was preparing to come to India for the marriage of his daughter, scheduled on October 5. The family resides in Masab Tank neighborhood in Hyderabad.
Amjedu Ullah Khan of Majlis Bachao Tehreek (MBT) consoled the family members of Rayeesuddin.
Khan appealed to the minister for external affairs, S. Jaishankar to direct the Indian High Commissioner in London to reach out to the family and extend all possible help.