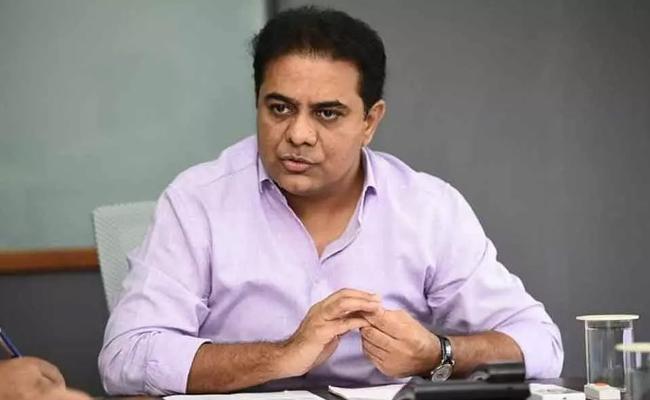 Hyderabad has emerged as the most preferred investment destination for US aerospace and defense companies, said Telangana's Minister for Industries and Information Technology K.T. Rama Rao during his ongoing US visit.
Amid the visit, he led the aerospace and defense roundtable in Washington DC, where prominent US majors, advisory firms, think tanks, and startups participated, according to a statement from the minister's office in Hyderabad.
KTR, as the minister is popularly known, showcased the spectacular growth of the aerospace sector and private sector defence investments in Telangana in the past nine years, it said.
Stating that aerospace and defence is a thrust sector in Telangana, he said that Telangana has achieved a remarkable feat by winning the best state awards for aerospace for three years in 2018, 2020, and 2022. Hyderabad was also ranked No 1 Aerospace city of Future in Cost effectiveness parameter by Financial Times FDI rankings 2020-21. These recognitions reflect the State's progressive outlook towards the aerospace sector, he said.
Telangana hosts multiple production lines for US majors including Lockheed Martin joint venture with Tata group that manufactures and exports Sikorsky helicopter cabins, C130 J empennages and F 16 Wings. Similarly, Boeing JV with TATA manufactures the entire Apache fuselages, Chinook aerostructures including tail and nose cones, and vertical stabilizers for the 737 series of aircrafts.
GE manufactures engine parts in Hyderabad. Raytheon group's Pratt and Whitney has their only engine training centre in India in Hyderabad. Safran has recently inaugurated their aero engine parts manufacturing facility and announced the first Engine MRO by an OEM in India in Hyderabad.
The manufacturing ecosystem is supported by 1000 plus MSMEs exclusively into aerospace and defence manufacturing, many of whom are already integrated into the global supply chains of the OEMs, the minister said.
Telangana has created several dedicated aerospace and precision engineering clusters with world class infrastructure. Adibatla Aerospace SEZ is one amongst the first aerospace SEZs in the country which host most of the mega projects of the Tata Group and their US JV partners.
The minister highlighted how TS-iPASS, the revolutionary industrial policy, helped boost industry confidence by granting online time bound and transparent approvals based on self-certifications.
Leadership teams from industry giants met with KTR in Washington and New York. The discussions revolved around investment opportunities and expansion plans.
KTR met Lockheed Martin Corporation senior leaders Ray Piselli, VP International Business and Global Business Development and Dave Sutton, Director for International Government Affairs on ongoing manufacturing programmes in Hyderabad and new programmes in pipeline.
During the meeting, held in Washington DC, the Lockheed Martin leaders appreciated the unmatched support received from Telangana government during the pandemic days and assured support for the various skilling initiatives undertaken by the state including the plan to establish a world class aerospace university proposed in partnership with leading OEMS.
"Glad to note that Lockheed is planning their next supply chain meet in Hyderabad and is actively speaking to several Telangana based MSMEs and start-ups for fruitful collaborations," said KTR.