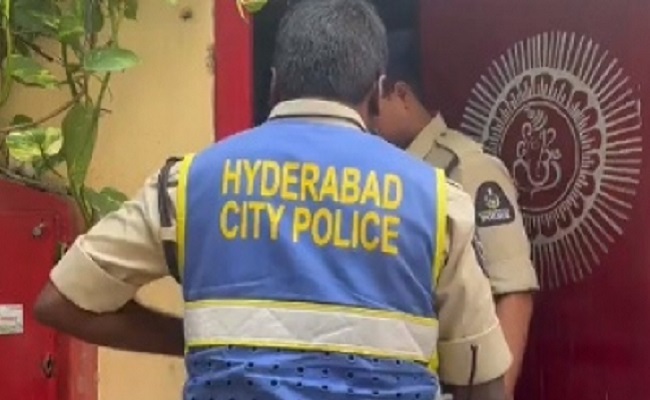 Hyderabad police have nabbed members of an inter-state dacoity gang which looted 17 gold coins worth Rs 60 lakh from a gold ornaments melting unit in Secunderabad by posing as Income Tax officials three days ago.
Hyderabad Police Commissioner C.V. Anand announced on Tuesday that they have arrested four accused and recovered seven gold coins while six other accused are absconding.
The offenders hail from Maharashtra, Goa, and Karnataka. Five of them had "raided" Siddi Vinayaka shop at Pot Market in Secunderabad on May 27 by posing as "I-T officers".
After showing their fake ID cards, the fraudsters told the workers at the unit that they got information about irregularities at the unit. They snatched the mobile phones of the workers, searched the unit and "seized" 17 gold coins, each weighing about 100 grams and all worth Rs 60 lakh. The accused confined the workers in a room by bolting it from outside and escaped with gold coins and cell phones of the workers.
Suspecting that something was fishy, the workers alerted their neighbours by banging on the door and contacted the manager.
Manager of the shop Vikas Khedkar, who was not present at the store at the time of the theft, lodged a complaint with Market Police Station. The police took up investigation, analysed the CCTV footage and questioned the workers at the unit.
The police zeroed in on Zakir Ghani Athar who was working at Harshad Gold melting shop, located in the same area for the last one month. This unit was collecting old gold ornaments from the customers for melting and preparing the new gold bars at Siddi Vinayaka shop.
Zakir, along with others, hatched a plan to loot the gold bars from Siddi Vinayaka shop. According to police, the offenders reached Hyderabad on May 24 and checked-in at Delhi Lodge, Patny Centre, Secunderabad. Zakir went to Delhi Lodge, explained the plan to commit the offence and showed the shop to other accused.
Police found during the investigation that they carried out the plan after watching various movies including Sura starrer "Gang" and Akshay Kumar starrer "Special 26".
Police arrested Rahman Gafoor Athar, Zakir Ghani Athar, Praveen Yadav, and Akash Arun, all hailing from Sangli district of Maharashtra.
Abhijith Kumar Godike, Amol Ganpatrav Jhadav, also of Sangli, Siddanath, Shubham Vinod Jhadav and Ajay Vinodh Jadav, all from Goa, and Sanjay Parsuram Jhadav of Karnataka are absconding.