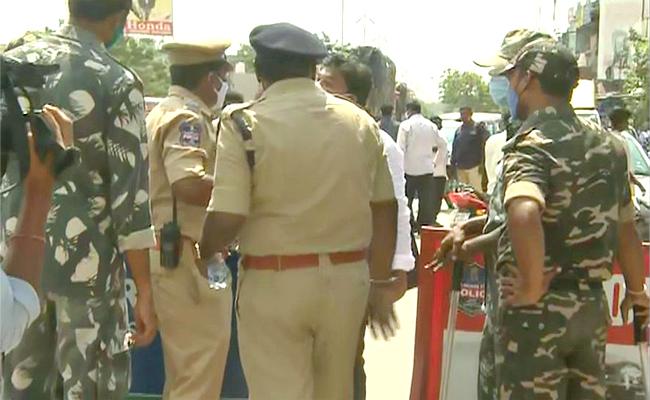 For the 2019 Lok Sabha elections in Nizamabad, over 200 farmers filed nominations to protest the failure of the state and Central governments to ensure better remunerative process for their produce.
They were also angry with KCR's daughter and then sitting MP Kavitha for not living up to her promise of getting a turmeric board for Nizamabad.
This protest by the farmers had a huge impact and Kavitha suffered a stunning defeat at the hands of BJP candidate Dharmapuri Arvind. Since then, Kavitha's political star has been on the decline.
Cut to the present! The TRS government had sacked more than 1500 field assistants working for MGNREGS.
Angered by this the field assistants had decided to file 1000 nominations from Huzurabad.
On the day of nominations however, they were denied entry to the RTO office and were asked to show the certificate of 2nd dose of vaccination. What's more, cases were filed against them for violating covid protocol.
Clearly, KCR does not want a repeat of Nizamabad in Huzurabad too.
The election is being seen as a huge prestigious issue for KCR as the challenge is from someone who was his in his Ministry till recently.
A loss here would mean a huge loss of face for the Gulab king. And he would do everything in his power to prevent such a scenario.