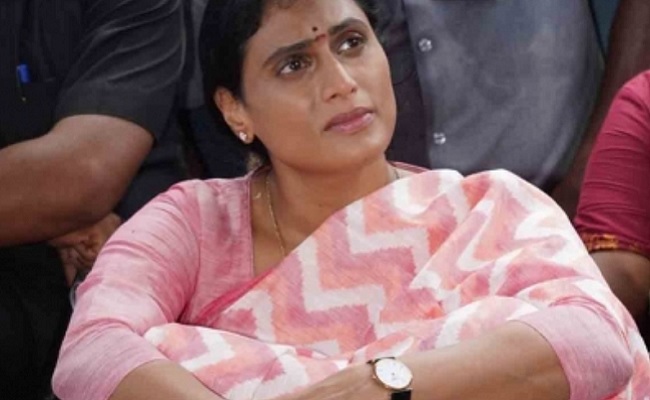 The Telangana Congress party is on cloud nine with the successful completion of the Congress Working Committee (CWC) meeting and extended CWC meeting on September 16 and 17, followed by a massive public meeting at Tukkuguda on the outskirts of Hyderabad.
With Congress parliamentary board chairperson Sonia Gandhi making an emotional statement that she wants to see the Congress coming to power in Telangana and the announcing six guarantees for the people, the party leaders have virtually kickstarted their campaign for the upcoming assembly elections.
The two-day event also saw several leaders like former minister Tummala Nageshwar Rao and former MLAs – Nallala Odelu, Yennam Srinivas Reddy and many others joining the Congress.
Sonia Gandhi even had a meeting with the family members of revolutionary balladeer Gaddar who passed away recently.
But the fate of YSR Telangana party president and Andhra Pradesh chief minister Y S Jagan Mohan Reddy's sister Y S Sharmila remained uncertain.
There were reports that she would join the Congress in the presence of Sonia after the CWC meeting in Hyderabad, but that did not happen.
Contrary to the speculations, Sharmila was not seen even at the public meeting held at Tukkuguda. She reportedly met Karnataka deputy chief minister D K Shiv Kumar before the commencement of the CWC meeting, but after that she went into a virtual oblivion.
Apparently, she did not get any assurance from the Congress high command over her contest in the Telangana assembly elections. While Tummala joined the party after he reportedly got an assurance on his Palair assembly seat, there was no such promise given to Sharmila.
If the reports that the Congress has refused to entertain her request to join the party in Telangana, it will be politically disastrous for Sharmila. After travelling so far with the Congress and openly praising Rahul Gandhi and Sonia Gandhi, Sharmila cannot criticise the party.
At the same time, she cannot revive the YSRTP and go into the people with the same old slogan, as they would not believe her. And even if she does that it would be beneficial to the Bharat Rashtra Samithi!