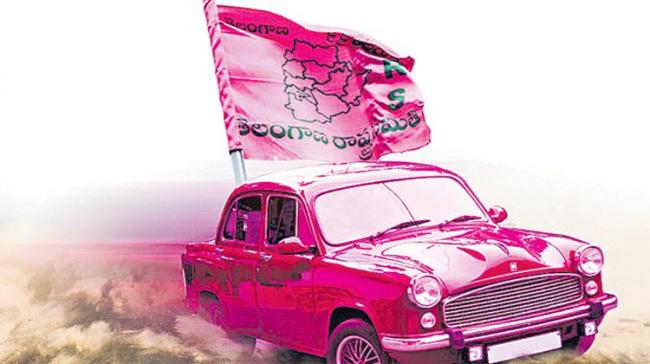 "The BRS will immediately lose 14 Assembly seats in the upcoming Telangana Assembly polls if the party leadership gives tickets to those MLAs who defected from other parties."
This statement was not given by any Congress or BJP leader but by BRS leader Patnam Mahender Reddy.
Despite being a BRS MLC and former transport minister in KCR's cabinet, Patnam Mahender Reddy made this public statement on Wednesday, which created a furore in BRS circles and exposed the infighting within BRS.
Patnam Mahender Reddy won the 2014 Assembly polls on a TRS ticket from the Tandur Assembly constituency.
Chief Minister KCR took him into his cabinet and appointed him as the transport minister. He served as a minister for the full term until the Assembly polls in December 2018.
Shockingly, he lost to Congress candidate Pilot Rohith Reddy in the 2018 Assembly polls. Even more shocking for him was the fact that Rohith Reddy defected to TRS along with 12 other Congress MLAs in June 2019.
This triggered a political war in the Tandur constituency between Patnam and Rohith Reddy.
Patnam Mahender Reddy continues to make statements that he will contest the 2023 Assembly polls from Tandur and that Rohith Reddy will not receive the ticket despite being a sitting MLA.
On the other hand, Rohith Reddy has been making statements claiming that KCR and KTR assured him of receiving the ticket in the 2023 Assembly polls.
Contrary to this, Patnam, on Wednesday, dropped a bombshell stating that various surveys commissioned by KCR in the last few months clearly showed that MLAs who won from other parties and joined TRS will not win the upcoming Assembly polls and that KCR has decided not to give tickets to defected MLAs.
While 12 MLAs from Congress defected to TRS, another 2 MLAs from TDP defected to TRS after the 2018 Assembly polls.
Patnam said that he will receive the ticket from Tandur in the Assembly polls this year and Rohith will be shown the door.