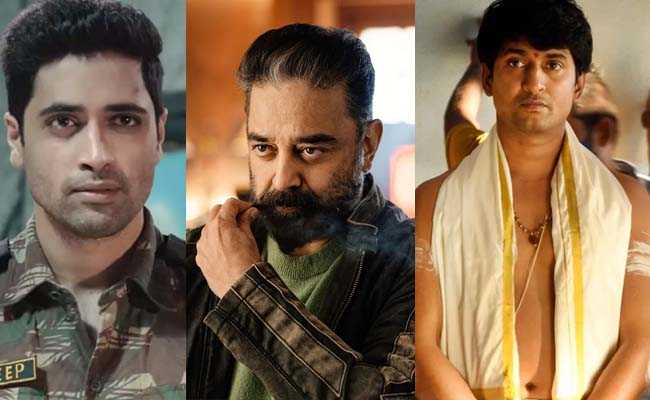 Ante...Sundaraniki is the film that has come with many anticipations but toppled at the box office for not seeing enough patronize from the audience.
As many are commenting the problem is not with Nani or his so-called quivering stardom.
First of all stardom takes up only the second or third place now.
Considering the film 'Vikram', Kamal Hassan is a yesteryears hero who is almost nearing his 70s. But the film worked at the box office with thumping collections. This is the sign of changing trend in patronizing the films.
Let us discuss the naunces of the changed phenomenon in the taste of audience.
Vivek Athreya made Ante Sundaraniki by developing his own style with the kind of films he watched in the last decdes. Same is the case with any other director right from Rajamouli to Trivikram. They have their style of narrating the film that appeals to the audience of all age groups. But that is not the need of the hour now.
Than the star heroes, now its the game of cinematographers, editors and stunt masters as the major chunk of audience those are patronizing the films at theaters are the young ones of age groups 15 to 25. The directors who make films as per the taste of only this age group can succeed down the line leaving some exceptions.
Prashanth Neel and Lokesh Kanagaraj are the directors who won the attention of the new age audience with their films KGF2 and Vikram respectively.
Similarly Sashikiran Thikka is another film maker who delivered something trendy in association with Adivi Sesh. Though, the film runs on the age old patriotic line, the back and forth editing made the subtle difference.
Days have changed with the advent of OTTs and other home entertainment options. If anyone wishes to make films for theatres, they have to rehash themselves and adopt to new style.
Usha Chowdhary