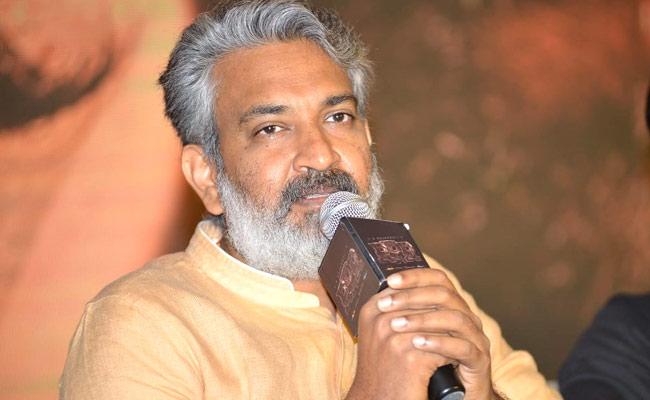 There have been several opinions that pan India fame is not possible without working in Rajamouli's film. Now they are slowly waning out.
Top stars NTR and Ram Charan spent four years of their time for RRR and all that they could fetch is just Rs 35 Cr each. Had they worked in other films they could have earned around Rs 150 Cr in that period of time.
Then what made these two heroes sacrifice such a long time for Rajamouli? For nothing but the national fame and pan India star image. Neither Ram Charan nor NTR could do it with RRR. The plight of NTR is worse.
But in recent times Allu Ajun and Yash could get that pan India star image without even Rajamouli with them.
For the kind of traction 'Pushpa-1' received, it is sure that the buzz will be at the next level for 'Pushpa-2'. If Puri Jagan's film with Vijaya Devarakonda works, then it is sure that he too gets a pan India image. With KGF, Yash has already become a national star.
So, Rajamouli is not the Hobson's choice for South Indian stars to go pan India. Sukumar and Prashant Neel emerged as big names in Indian Cinema today.
Coming to the content, Rajamouli seems to be either over confident or wrongly steering his imagination.
There are unbelievable scenes in both RRR and KGF2. But it is the conviction in narration that matters. KGF could set a genre to accept the unbelievable scenes as an effect. But the scene of saving a boy from the bridge and the animals attacking the British Fort in RRR attracted trolls for the kind of naivety in conceiving.
Two big heroes, two communities of fans, huge publicity and media focus could help RRR in collecting Rs 19 Cr on the first day with its Hindi version. Whereas KGF2 could collect Rs 53.75 Cr with its Hindi version on the first day.
Wrong collections are projected for RRR from almost all the centers. So far West Godavari lost Rs 1 Cr. East Godavari is yet to make breakeven. Dil Raju stated that it could collect only Rs 87 Cr in Telangana implying that the bloated figures being projected in the media are wrong.
To sum up, KGF2 made a bigger sound in pan India level and the subsequent collections have to be seen.
Kiran Sharma