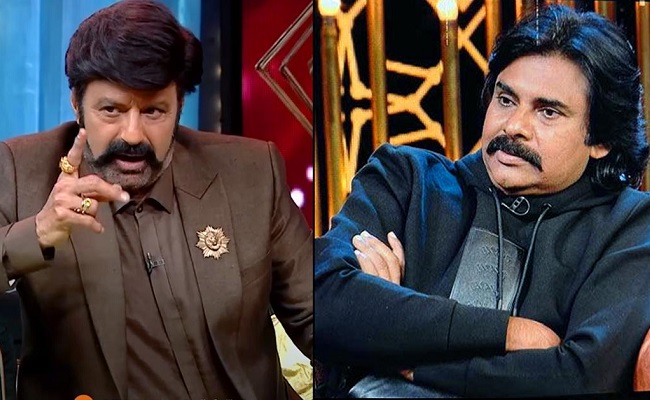 The TDP groups appear to be reaching a boiling point of frustration. There may also be concerns about their chances in the upcoming elections. Meanwhile, there has been a rise in verbal attacks in movies and talk shows.
The yellow media has been aligned with TDP since its inception. Attacking political opponents through media is not a new phenomenon and has been happening for decades.
The normal media attack on YS Jagan Mohan Reddy, the opponent of Telugu Desam Party, continues. However, the TDP is struggling to keep up.
After a defeat in the last election, securing only 23 seats, their prospects of winning the next election are bleak, even with the support of Pawan Kalyan. This has resulted in the frustration of TDP supporters becoming evident.
Lacking the ability to counter political criticisms and unable to confront them publicly, the party is resorting to spreading negativity through movies and talk shows.
Balakrishna is in the news for his recent antics. In his recent movie, he portrayed himself as a hero and those in power as villains.
Even on the Aha talk show, he supported Pawan Kalyan by calling those who criticize him for his multiple marriages as mad dogs.
The future of the Telugu Desam Party now rests on their political alliance with Pawan Kalyan. Hence they used the opportunity given by Aha.
However, what Pawan is saying about his marriages sounds to be a big lie. He seems to be lying about divorcing one person and marrying another.
Many know that he only divorced his first wife after living-in with Renu Desai and having children with her. Renu Desai also spoke about Pawan having children with someone else while still married to her. Balakrishna avoids talking about such topics.
It is common for those in public life to face questions about their personal lives. Merely calling critics as 'dogs' and foxes is not enough if one has the courage to face them.
Balakrishna's enthusiasm shows frustration, as he is unable to make an impact politically. He fails to address the problems of his constituency and instead resorts to making provocative statements in movies and on Aha talk shows, which in Telugu is called 'Sunakanandam'.
Jeevan