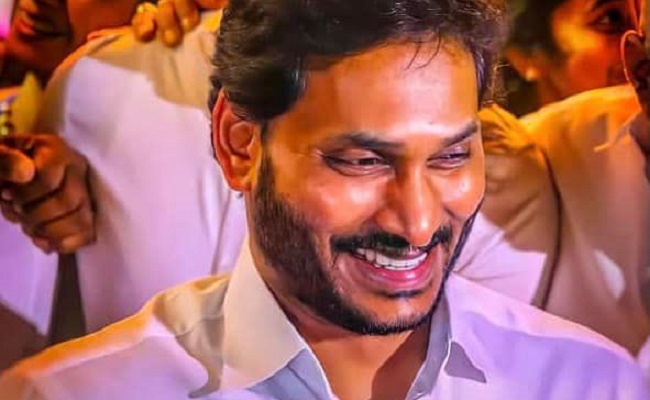 Andhra Pradesh CM YS Jagan Mohan Reddy has a few sterling qualities. He never gets shaken by the baseless allegations of the opposition.
He never bothers about what the pro-TDP media writes about his rule. He never steps back on welfare schemes though there is heavy criticism from certain sections.
His priorities are in his list though industrial development is the only priority for many. He listens to everyone but implements only his plan with a smile on his face.
Chandrababu Naidu was the Chief Minister of AP between 2014-19. His only aim was to develop the financial assets of a community in the name of Amaravathi. He never bothered about the ease of administration by forming the new districts.
The 26 new districts are formed on the basis of population and area to serve the people more efficiently with the number of district head quarters, new SPs, Collectors and many more.
Already KCR proved that this is the most efficient model for development. The state of Telangana is striding up in development ever since the formation of new 33 districts.
It should be noted that Jagan Mohan Reddy's government is hardly seeing any farmer suicides, the reason being Rythu Bharosa Kendrams in every village. So all the farmers are behind him without any dispute.
He has already developed the government schools on par with or better than many private schools. He has also revived the government hospitals and their in-patient facilities.
If he focuses on industrial development as his next step, then all the youth in the state would stand behind him. Before that, improving the standards of basic infrastructure like roads and sanitation should be the topmost priority now.
Kiran Sharma