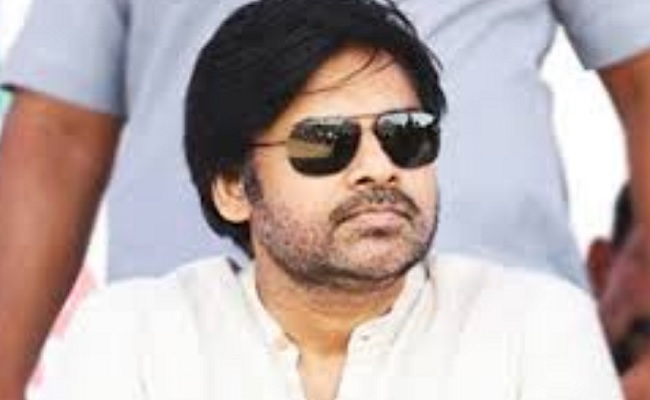 "Power Star" is a failure character in politics. He failed with his elder brother "Mega Star" in 2009. The two Stars could not win even 20 seats in a House of 294 in the undivided Andhra Pradesh.
Power Star differed with Mega Star and started his own political party – Jana Sena – ahead of 2014 general elections, it was assumed that his combination with the BJP and the TDP had helped those two parties win the elections.
However, this myth was proved in the 2019 general elections where his party could win just one seat in 175-member Assembly.
He lost the two seats where he contested and thus his claims of being a major source of strength for both BJP and TDP in the 2014 elections were proved wrong.
Now, scaling down and accepting the reality, the Power Star had finally aligned with the BJP. He is dubbed as the B team of the TDP and a loyalist of Chandrababu Naidu.
For that matter, there are several such loyalists for Chandrababu Naidu taking shelter in the BJP and other parties.
However, some of the BJP leaders believe that the Power Star is still a political force in the State politics. It is to be proved how far the Power Star would be successful or rather useful in power politics.
Whether Power Star wins for the BJP or loses, the big loser is the Kapu community. The community had lost the chance to come to power in 2009 with the two star brothers failing in the electoral battle.
The community had lost the second chance again in 2019, when the Power Star lost the battle for the second time.
While the Mega Star merged his party with the Congress, ignoring the political aspirations of the Kapu community, the Power Star is now going with the saffron party, once again disappointing the community.
Given the two failures, the community would require at least two to three decades to have a leader and give them power, robbing it from the Reddys and Kammas.
However, the BCs are growing strong and they might emerge victorious before the Kapus unite and put up a fight again for the third time, or migrate to the BJP along with the Power Star.
Whatever happens from the Kapu community, as it appears now, the BCs would be the next rulers of the state, if the Reddys and Kammas fail. It is to be seen where the Power Star stands when the BCs scale to power.