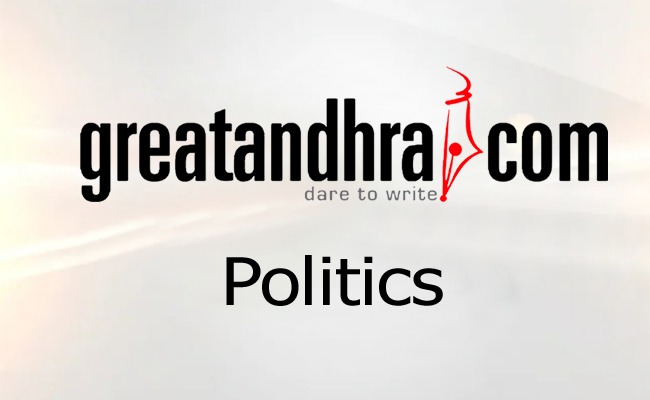 In May this year, the All India Bank Employees' Association (AIBEA) made public a list of 400 top bank loan defaulters of India's state-run banks as on 31 March 2013.
Among the names in the list were two Hyderabad-based companies — Sujana Towers Ltd and Sujana Universal India Ltd, founded and controlled by Telugu Desam Party leader and now a union minister in Narendra Modi's government, YS Chowdary.
Going by the list, both companies in the Sujana group together had defaulted loans worth Rs 920 crore to two public sector banks, Central Bank of India and Bank of India. Besides the two companies, the Sujana group also runs another company — Sunjana Metal Products. All three are listed on Indian bourses.
Over the last few years, the Sujana group companies were not in a good financial position as reflected in their balance sheets and share prices. These companies were either making losses or managing single digit profits for several quarters.
For financial year ended March 2014, Sujana Metals posted a loss of Rs 38 crore, Sujana Universal a loss of Rs 6.3 crore and Sujana Towers logged a net profit of Rs 1.8 crore.
Between fiscal year 2011 and 2014, the debt burden on the books of Sujana Towers grew to Rs 1,750 crore from Rs 565 crore and market capitalisation declined to Rs 37 crore from Rs 1,534 crore. Shares of Sujana Towers have eroded almost 94 percent of their value since 2007. On Thursday, the stock closed at Rs 21 apiece on BSE.
Interestingly, banks continued to lend to the company even though stress on its balance sheet was evident.
Worse still, most of the loan exposure of banks to this company had become bad.
Early this month, shortly after Prime Minister Narendra Modi expanded his cabinet accommodating 21 more ministers, Chowdary was inducted as minister of state for science and technology, the Congress party raised the issue of loan default. Effective 15 October 2014, Chowdary resigned as the promoter and non-executive director from the board Sujana Towers.
Both finance minister Arun Jaitley and Chowdary himself played down the issue saying the 'allegations' are politically motivated. "These are cases arising out of political agitations, not cases out of some crime," Jaitley said.
"They said that Chowdary has non-performing assets (NPAs) of his company. One of his many companies was making losses. The bank restructured it; he is paying back all the instalments," Jaitley said.
According to a report in Deccan Chronicle, the Sujana group too clarified that "in its 27 years' history (it has) never approached banks with requests for waivers and write-offs."
When Firstbiz spoke to an official at the corporate debt restructuring (CDR) cell, a forum of banks that offer relaxed loan repayment terms to stressed borrowers, the official confirmed that two Sujana group companies - Sujana Metals and Sujana Towers - have been admitted to CDR.
The CDR cell official didn't want to be identified. An email sent to Central Bank of India executive director RK Goyal on Wednesday, seeking his response, remained unanswered.
Under CDR, banks recast the loans of a troubled borrower if 60 percent of the lenders by number and 75 percent by volume find merit in the proposal.
To be sure, if the account is standard at the time of referring the restructuring proposal to CDR, then CDR lenders need not classify the account as NPA. On the other hand, if the account is already NPA at the time of recast, banks must retain the asset as NPA on their books and not as a standard asset.
Ideally, banks offer CDR assistance to troubled companies which are in stress due to genuine reasons, like economic downturn. But in the past several non-genuine cases were given this facility.
Under the norms, for a fresh standard restructured asset, banks need to make a provision of 5 percent of the total loans. If the account is an NPA, the provision goes up further and it remains an NPA.
Assuming that the AIBEA list is true, Sujana Towers was already an NPA in the books of banks as on 31 March 2013. In a communication to the BSE, Sujana Towers said it received the approval from banks for CDR on 28 March, 2013. Was it already an NPA then? In that case, why did banks go ahead to recast loans of a company, which continued to make losses?
It is unclear what worked behind banks' liking to the Sujana group. Firstbiz couldn't independently verify any case of political intervention in the whole affair. But the question is whether the account indeed merited CDR assistance? Was it a genuine case?
Remember, one of the reasons for the pile up in bad loans in India's banking system is that in the past bankers have resorted to rampant ever greening of bad loans by extending loan recast facility. This is often due to interventions form influential politicians and industrialists, who generously fund politicians.
Going by the September quarter data, under CDR, Indian banks currently restructure about Rs 2,60,000 crore of loans, while an equal amount is estimated to be recast through bilateral channel. While the declared amount of gross NPAs in the banking system is about Rs 2,50,000 crore, a significant chunk of bad loans are hidden in the restructured channel.
Is Sujana yet another instance of loan recast system being misused to hide actual bad loans on the books of lenders?
Source: First Post
Click Here for Latest Direct-to-OTT Releases (List Updates Daily)