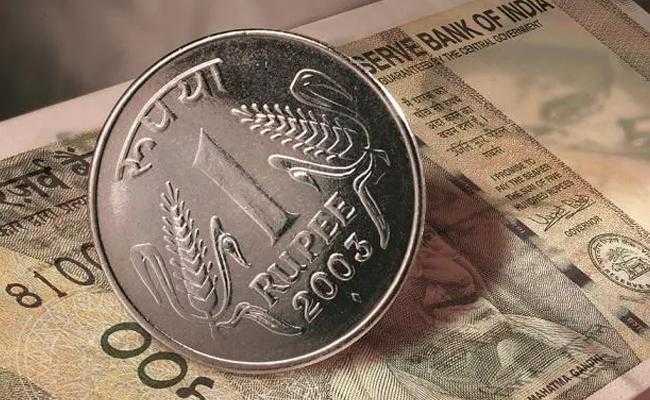 The rupee hit 80 per dollar for the first time ever on Tuesday, as traders focus on central bank meetings this week, especially the US Federal Reserve.
The real fear now is that after the rupee breached the 80-to-a-dollar level, the fall could be even steeper, as a break of key psychological rate increases bets in favour of a free fall after, as we have witnessed since the rupee weakened beyond the 77 per dollar rate.
Bloomberg quoted the rupee was last at 80.0163 against the greenback after opening at 79.9863, hitting an intra-day record low of 80.0175.
PTI quoted the rupee at an all-time low of 80.05 against the US dollar in early trade, a gain of 7 paise from the previous close.
Reuters said the Indian rupee hit a seventh straight session of record lows on Tuesday as weakness in domestic shares weighed, but dollar selling intervention by the central bank helped limit further losses.
The partially convertible rupee was trading at 79.93/94 per dollar after hitting a record low of 80.05, weakening from 79.97 close on Monday, added Reuters.
PTI had reported on Monday that the rupee briefly touched an all-time low of 80 per dollar mark, but closed just below that key psychological level.
Reuters and Bloomberg reported on Monday that the partially convertible rupee slumped to a record closing low of around 79.98 against the dollar, versus Friday's close of 79.88.
Both those agencies said that the Indian currency had dropped to an intra-day low of 79.985 per dollar during the session, while PTI said the rupee had briefly hit an intra-day lifetime low of 80.
The Indian currency has plunged over 7 per cent this year, with it closing at a record low in six of the last seven sessions.
The rupee has been battered by an exodus of foreign investors, widening trade and current account deficits and driven by a global stampede into safe-haven US dollars on rising global recession risks.