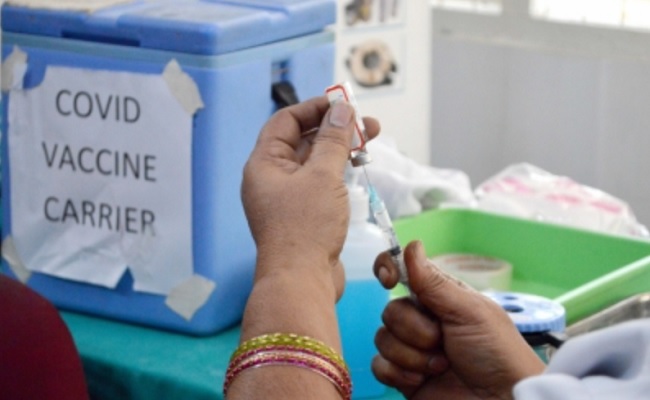 Even amidst fears there are myths surrounding the vaccination. Some are still believing that even the the people who got the two jabs of vaccine are not completely shielded by the virus. But the matter of fact is no vaccine ever declared that it gives 100% protection.
Here are the facts followed by a research and study by the AIIMS (All India Institute of Medical Sciences).
A recent survey on the 63 main healthcare workers at the AIIMS in New Delhi discovered that the majority of the cases of reinfection involved are because of the new B.1.617.2, or Delta, variant that is now commonly spreading in India.
"Variants of concern B.1.617.2 and B.1.1.7 responsible for cases surge in April-May 2021 in Delhi, were the predominant lineages among breakthrough infections," said the study.
AIIMS study also concluded, "Vaccines may be playing a significant role in reducing mortality".
The AIIMS study said, "Of the 63 cases of vaccine breakthrough infections, including 36 who received full doses, there are no reports of mortality even though almost all cases presented with high-grade unremitting fever for 5-7 days".
Coming to the breakthrough infections, the statistics are as below.
As per the official data released by the end of the 2nd week of May, 0.13% of people in India who had took Covaxin till then were tested positive while that of Covishield was 0.07%.
Out of an approximate 24,000 people who were infected with Covid-19 after taking Covaxin, 18,427 tested positive after the first dose and 5,513 after the second dose. Coming to Covishield, 84,198 people were tested positive after the first shot while 34,874 were infected after the second shot. It should be underlined that the majority of Indian population are inoculated with Covishield but not Covaxin.
On a whole, the bottom line is, the possibility of death due to Covid-19 infection can be reduced almost to zero if the people are inoculated with both the doses of vaccine and protect themselves with regular mask and social distancing protocol.
Click Here for Latest Direct-to-OTT Releases (List Updates Daily)