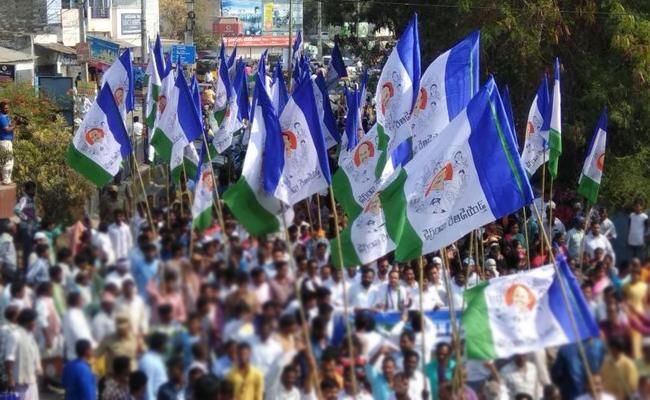 Is YS Jagan Mohan Reddy taking sensational decisions with regard to the coming 2024 general elections? Out of 151, are some sitting MLAs losing tickets this time? Are they around 40 in number?
These questions are surfacing in media circles based on the inside reports. Sources say that YS Jagan Mohan Reddy is going to play strictly in allotting the MLA tickets.
As per the grapevine even the leaders who won from their constituencies with thumping majority are also not getting the opportunity to contest as an MLA in 2024.
It seems that Jagan Mohan Reddy has already given some indications to the sitting MLAs regarding this.
Out of 175, Jagan Mohan Reddy's YSRCP won 151 and recorded a thumping victory. Some unexpected candidates also had won surprisingly. Already three years have already passed. The next one and half year is going to be crucial.
The Chief Minister also took it upon himself to win more seats this time. So, he's getting the ground reports to allocate tickets to the right candidates.