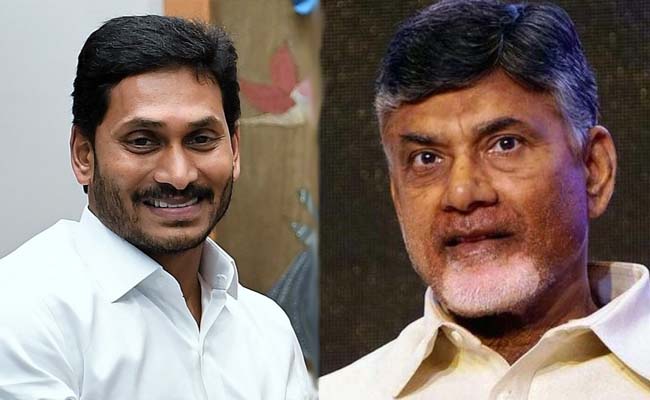 It has been nearly 20 days since Telugu Desam Party president N Chandrababu Naidu was arrested in connection with the Rs 371 crore skill development corporation case and sent to judicial remand.
Naidu made desperate attempts to get bail and get the case quashed, but all his attempts have failed.
The bail petitions have been postponed to October 4 and the Supreme Court deferred the hearing on his quash petition to October 3, while the judicial remand has been extended to October 5.
According to the YSR Congress party sources, Naidu might not come out of the jail for at least three months. Even if he gets some relief from the courts in the skill development case, the Crime Investigation Department is ready to fix him in a couple of other cases and see that he remains in jail.
In the meantime, YSRCP president and chief minister Y S Jagan Mohan Reddy has silently begun a special operation to conquer the Kuppam assembly constituency represented by Nadu. He has entrusted the task of implementing the operation to senior minister Peddireddy Ramachandra Reddy.
Since the YSRCP has already won more than 90 per cent of the seats in the local bodies in Kuppam, the Jagan government has started implementing welfare and developmental activities aggressively in the constituency.
While making Kuppam as a revenue division, Jagan has ordered pumping of huge amounts of money in the constituency in implementing the agenda. Arrangements have been made to allocate house sites to thousands of people.
Similarly, social security pensions were sanctioned for another 35,000 people and extended benefits of Amma Vodi and other Navaratnalu schemes to another 53,000 people.
Roads are being laid all over the constituency on war footing and drinking water facilities are being created wherever they are lacking.
Besides, the YSRC leadership is planning to launch a massive campaign to project Naidu as the most corrupt leader, by distributing pamphlets and carrying out social media campaign on the skill development, Amaravati and other scams, in which Naidu has been made an accused.
Though Naidu has started construction of his house there, the works have come to a halt after his arrest. With Naidu in jail, the entire focus of the TDP leaders locally has been to agitating for his release, rather than taking up the party campaign in the constituency.
So, Jagan has thought this is the right time to capture Kuppam so that there would be hardly any support for the TDP by the time Naidu comes out of jail, sources said.