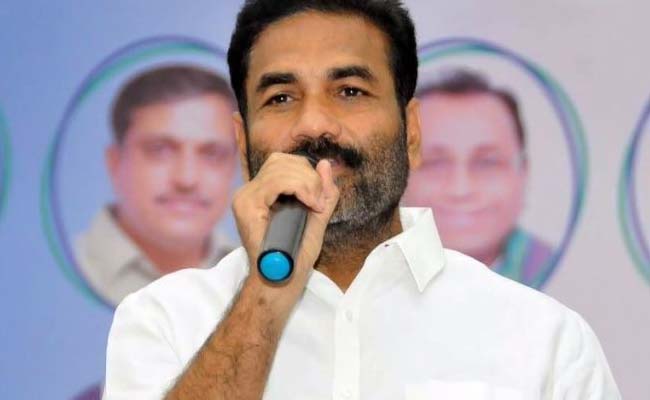 YSR Congress party president and Andhra Pradesh chief minister Y S Jagan Mohan Reddy has been facing a lot of headache from certain party legislators, particularly in Nellore district, who are raising their voice strongly against the government, if not the party.
After former minister and Venkatagiri MLA Anam Ramnarayan Reddy, who has virtually ruined the party in his constituency by targeting the government and the officials, Nellore (rural) MLA Kotamreddy Sridhar Reddy has been creating troubles for the party by making wild allegations.
Though Jagan had called Sridhar Reddy and gave him a dressing down for raising a banner of revolt, he did not mend his ways.
On Monday, Kotamreddy alleged that the government was tapping his telephone and he had been under the surveillance of state intelligence.
He went on to allege that without getting the orders from the Chief Minister's Office, the police would not tap the phones of a ruling party MLA.
"It has been happening for the last three months. I have got the specific information within two days," Sridhar Reddy said.
He regretted that the political intelligence wing would keep a surveillance on the opposition parties, but unfortunately, he was being targeted.
He reportedly told his followers that he had been serving the YSR family for several decades – right from the days of Raja Reddy and YSR, but he was being targeted now.
Sridhar Reddy wondered why Jagan was ignoring him.
"Am I unfit to become a cabinet minister or Speaker, or deputy speaker or even the district party president," he asked.
It is learnt Jagan is very angry with Sridhar Reddy's comments. Like Anam, he, too, may face the axe any time.
Another MLA from Nellore Nallapureddy Prasanna Kumar Reddy is also said to be terribly upset for being ignored in the party.
It appears he has received clear indication that he might not get the party ticket in the next assembly elections.