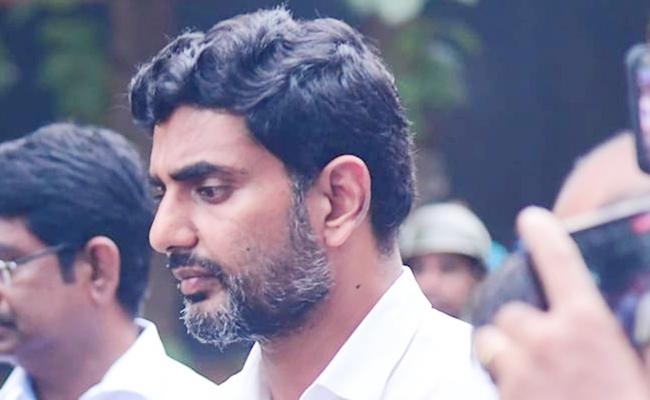 Telugu Desam Party general secretary Nara Lokesh, who has been staying put in New Delhi for more than two weeks now, has been meeting leaders of various parties to seek their support to his father and TDP president N Chandrababu Naidu.
Lokesh, along with the TDP MPs, met President of India Droupadi Murmu on Tuesday and complained to her about the alleged illegal arrest of Naidu in connection with the alleged Rs 371 crore skill development corporation scam.
He gave a lengthy representation to the President seeking her intervention to prevent harassment of his father by the Y S Jagan Mohan Reddy government, though there was no evidence to prove his role in the scam.
As Lokesh met several MPs and leaders of various parties, it led to the talk that he would also make similar representations to Prime Minister Narendra Modi and Union home minister Amit Shah.
But so far, there have been no such reports of Lokesh seeking an appointment of Modi and Shah or even if he tried, he might not have succeeded in getting the appointments.
Apparently, Lokesh did not get any support from the national BJP leaders, despite lobbying by his erstwhile party colleagues like Sujana Chowdary and C M Ramesh.
Even Andhra BJP president Daggubati Purandeshwari, who had been till recently BJP national general secretary, could not do anything to get the appointment of Modi and Shah for Lokesh.
Sources said rebel YSR Congress MP K Raghu Ramakrishna Raju made an attempt to see that Lokesh would meet Modi and Shah, but so far, his attempts did not succeed.
"He is still trying for it; if it materialises, Lokesh might meet them in the next couple of days," sources said.
YSR Congress party leader and state tourism minister R K Roja said Lokesh was running from pillar to post to get the appointment of the Prime Minister and the Union home minister, but they were not interested to meet him as they were aware of the massive scam involving Naidu.
It would be interesting to see if Lokesh really gets the appointment of Modi and Shah in the coming days.