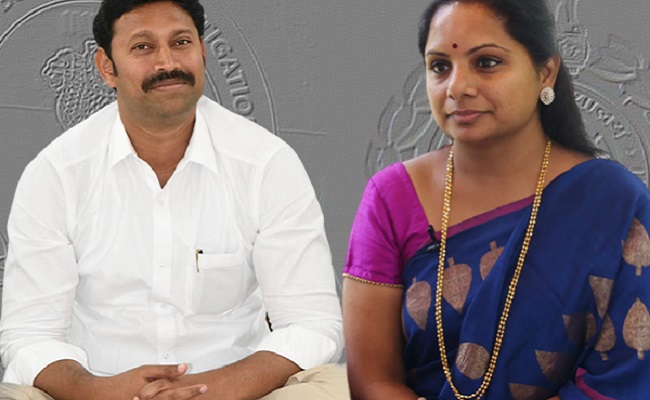 The Central investigating agencies have been targeting two high-profile leaders in Telugu states – Bharat Rashtra Samithi legislator Kalvakuntla Kavitha in Telangana and YSR Congress party MP from Kadapa Y S Avinash Reddy in two different cases.
While Avinash Reddy is facing the investigation by the Central Bureau of Investigation (CBI) in the alleged murder of former minister Y S Vivekananda Reddy, Kavitha is presently being grilled by the Enforcement Directorate in connection with her alleged involvement in the Delhi liquor scam.
Both are high profile political personalities in the sense that Kavitha happens to be the daughter of BRS president and Telangana chief minister K Chandrasekhar Rao; and Avinash is the first cousin of YSRC president and Andhra Pradesh chief minister Y S Jagan Mohan Reddy.
Now, the curious debate that has been going on in the social media is who will face the arrest first – Kavitha or Avinash Reddy.
The CBI has already announced that it might arrest Avinash to question him in Viveka murder case; in fact, they would have arrested him by now, but for the Telangana high court directions which stalled the arrest till Monday.
There is a talk within the YSR Congress party that Avinash might not be arrested immediately, but the CBI people might arrest his father Bhaskar Reddy first and later focus on the MP.
The ED, which is presently questioning Kavitha in Delhi liquor scam case, might arrest her anytime. It may happen after calling her for questioning again in a day or two.
In any case, the arrest of Kavitha and Avinash might happen next week, thereby heating up the political atmosphere in the Telugu states.