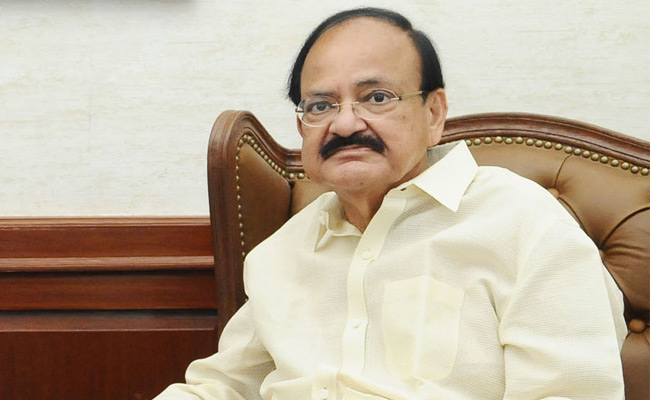 Former Vice President of India M Venkaiah Naidu, who was forced to end his political career abruptly after occupying the second highest position in the country in the last five years, made it clear several times that he won't get back to active politics.
He cannot return to the Bharatiya Janata Party as there are no takers for him. Moreover, after serving as the Vice President of India, he cannot make a re-entry into the electoral politics again and aspire for smaller posts.
But Venkaiah says that would not stop him from commenting on politics and the contemporary political developments.
"I will certainly speak on politics, though I will not come into active politics or interfere in political parties," he said at a meeting on Tuesday.
Stating that the country needs revolutionary changes in the national politics, the former Vice President of India said he has decided to go into the people and enlighten them on various issues including politics, language, education, law and gender issues.
Venkaiah expressed regrets over the increasing criminalisation of politics.
"The number of leaders with criminal background has been on the rise in the country's politics. There is a need to curtail this situation," he said.
The veteran leader also wanted the Centre to take a quick decision on extending 33 per cent reservation to women in the state and central legislatures. It is time the Parliament pass the Women's Reservation Bill, he said.
Venkaiah also called for changes in the country's judiciary. It is not proper to drag the lititations for years together and the courts should adopt methods for quick disposal of cases.