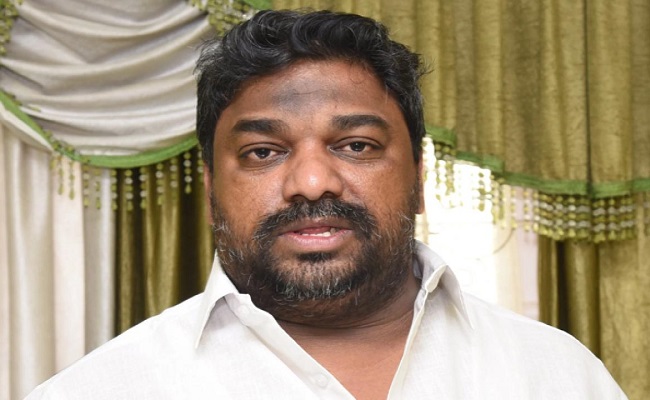 Some bigwigs in Telugu film industry, in collusion with some top IAS officers and political leaders, are conspiring against YSR Congress party president and Andhra Pradesh chief minister Y S Jagan Mohan Reddy and planning to pull him down from power.
This was the allegation made by Telugu film producer Natti Kumar on Wednesday.
"Some sections are not able to digest the unprecedented popularity of Jagan and are making all out efforts to dethrone him," he said, while speaking to media.
He suspected that some senior officials, who are behaving as stooges of Telugu Desam Party president N Chandrababu Naidu, are conspiring against Jagan.
"They, in collusion with some Tollywood biggies and other political leaders are working secretly to pull the chief minister down from power," he said.
Natti Kumar said he had decided to enter politics only to expose these people in the film industry.
"I will see that these conspirators would not succeed in their attempts. Despite so many conspiracies, Jagan will continue to be the chief minister of the state till 2034," he said.
He said Jagan would continue to command affection and respect among the people of the state.
"He has the blessings of late Dr Y S Rajasekhar Reddy and the goodwill of his welfare schemes. That is why, he has been winning all the elections since 2019. One should forget about any other person as CM till 2034," he said.
Natti Kumar, who is likely to join the YSRC on February 1, said he was ready to contest the next elections, if Jagan directs him to do so. He, however, said he won't be disappointed if he doesn't get the party ticket.
The Tollywood producer is known as a sympathiser of the YSRC. During the recent controversy over cinema tickets, too, he extended support to the Jagan government and found fault with actors like Nani and Siddharth, who criticised the government.