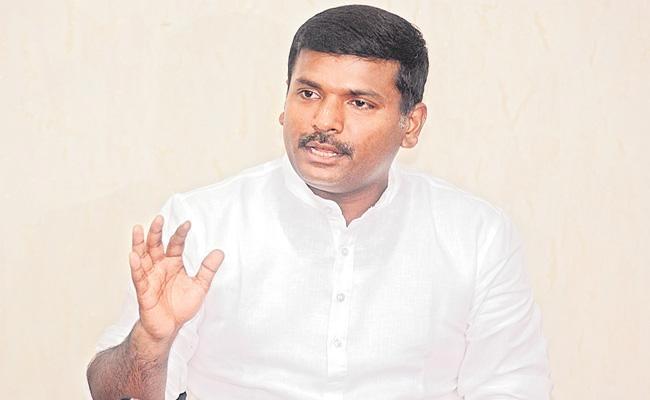 The ruling YSR Congress party in Andhra Pradesh led by chief minister Y S Jagan Mohan Reddy appears to be playing a mind game of sorts with regard to formation of three capitals for the state.
Even as the Supreme Court is all set to commence the hearing on the three capitals vis-à-vis Amaravati issue on January 31, Jagan's cabinet colleagues have been confidently talking about the formation of three capitals and are even setting the deadlines for the same.
On Saturday, state industries minister Gudivada Amarnath said there is no question of going back on the formation of three capitals.
"In exactly two months from now, we shall commence the activities in Visakhapatnam as the administrative capital," he said.
According to the party sources, the Jagan government is getting ready with the revised bill on the decentralised administration during the forthcoming budget session of the state assembly to be held in the last week of next month. The draft bill is getting ready for the same, sources said.
At the same time, the government is making preparations for the Global Investors Summit in Visakhapatnam in March. So, before that, the Jagan government might come up with a policy decision on the administrative capital at Visakhapatnam, sources said.
Amarnath said Visakhapatnam, which is going to be the executive capital of Andhra, will also be developed as the potential destination for Information Technology.
He said Infosys would commence its operations in Vizag shortly and very soon, Adani Data Centre will also start working from the port city.