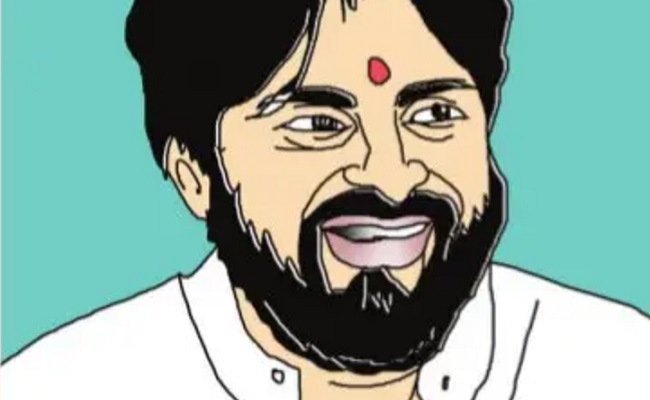 The unexpected success of Mahanadu in Ongole this year seems to have raised the hopes of the TDP leaders, if the tone and tenor of the leaders is to be analysed.
The party did not expect such a huge turnout of the people as it had fared badly in the 2019 elections and fared very poor in the subsequent local body elections.
TDP chief Chandrababu Naidu, at one point of time said that he is ready for any sacrifice to forge alliance among the opposition parties to defeat the YSR Congress.
But the success of Mahanadu had changed everything in the TDP, including Chandrababu Naidu.
Naidu and his leaders are not ready for any sacrifice, instead they want the other opposition parties to come for alliance unconditional.
The TDP which had been looking at the Jana Sena for alliance and called it one-side love, is now a changed one.
The TDP is no more in one-side love with the Jana Sena, rather ready to ignore the party and go alone.
When Pawan Kalyan wanted the TDP to be prepared for sacrifice in alliance, the TDP rank and file have trolled and heckled the Jana Sena chief as never before.
However, it is said that the TDP leaders have put a condition to the Jana Sena to talk about alliance, leave alone sacrifice!
The TDP leaders have asked Pawan Kalyan to come with the BJP for alliance or forget about the alliance.
It was a fortnight age, Pawan Kalyan said that he would convince the BJP leadership for alliance with the TDP to ensure that the anti-incumbency vote is not split.
Reminding him of his own statement, the TDP leaders are now asking Pawan Kalyan to bring BJP for alliance or forget about the alliance.
The TDP says that it would open its doors to the Jana Sena only if Pawan Kalyan brings the BJP along with him!
What will Pawan Kalyan do now! Will he convince the BJP for alliance with the TDP or will he bow before the TDP for a few seats?