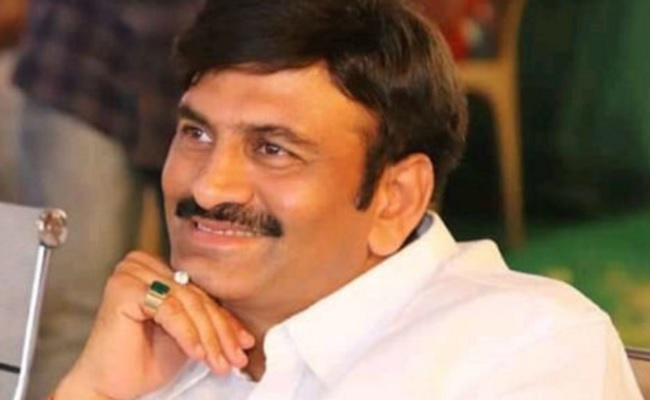 It is an open secret that rebel YSR Congress party MP from Narasapuram parliamentary constituency Kanumuru Raghurama Krishnam Raju has been hobnobbing with the Telugu Desam Party after raising a banner of revolt against chief minister Y S Jagan Mohan Reddy a year ago.
There have been reports that Raghurama Raju might shift loyalties to the Bharatiya Janata Party, as he maintains good relations with all central leaders including Prime Minister Narendra Modi, Union home minister Amit Shah and Lok Sabha speaker Om Birla.
But it is learnt he has not got any assurance from the BJP about his future and the BJP national leaders, too, are not very keen on admitting him into the party because of the pending cases of financial irregularities against him.
However, the central leadership continues to show soft corner towards him. Though the YSRC leaders have submitted a petition to the Lok Sabha Speaker seeking to disqualify him, it was completely ignored. At the same time, the YSRC, too, has not expelled Raju from the party as it would be a blessing in disguise for him.
So, for now, Raju continues to remain a Lok Sabha member and it is unlikely that he would be disqualified from his membership. And he continues to remain a thorn in the flesh of the YSRC and chief minister Y S Jagan Mohan Reddy.
With his chances of joining the BJP appearing to be bleak, he is getting closer to the TDP. Since he is targeting Jagan Mohan Reddy, the TDP, too, is entertaining him a lot and providing him enough material with the help of its friendly media to attack Jagan.
At the same time, the TDP, too, might not give the party ticket to Raghurama Raju to contest the Lok Sabha elections from Narasapuram in the 2024 general elections, since it would create troubles for TDP president N Chandrababu Naidu from within the party.
Sources said Naidu had given an assurance to Raghurama Raju that in case the the TDP ticket for Lok Sabha elections is not possible, he would definitely nominate him to Rajya Sabha after the next assembly elections, in which the TDP is expected to get back to power in Andhra Pradesh.
"Even if the TDP might not win the majority seats to return to power, its tally in the assembly will definitely go up, which is enough to send a couple of leaders to Rajya Sabha," a TDP leader said.
It might look a far-fetched assurance for now, but it will be interesting to watch whether Raju will really get such a chance.