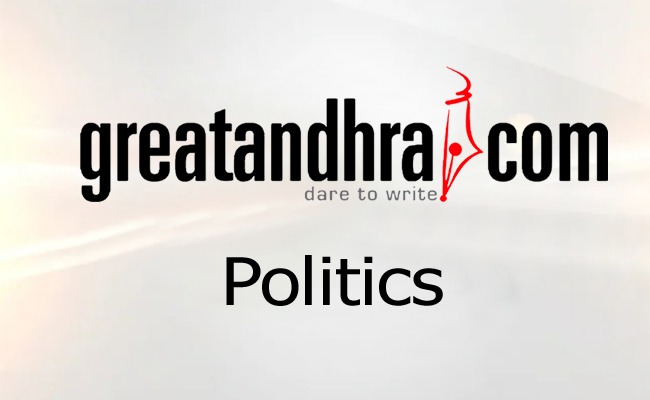 Irrigation Minister T Harish Rao on Sunday asked the TDP leaders from Telangana to behave like "Telangana Bidda" (sons of the soil) and not like "pet dogs" of AP Chief Minister N Chandrababu Naidu.
Addresing a press conference at Telangana Bhavan here, Harish Rao strongly condemned the ongoing bus yatra of T-TDP leaders and said it was initiated at instance of Naidu who was using his party men as slaves to protect his properties in Telangana.
He said that the T-TDP should question Naidu on his failure to develop Telangana during his previous stint as the Chief Minister.
Harish Rao blamed the TDP and Congress for the existing energy crisis in Telangana.
Accusing Naidu of playing politics over Krishnapatnam plant, he said the conspiracy has put Rs 700 crore investments made by the industrialists on the risk.
He demanded that the T-TDP leaders should pressurise Naidu to announce COD of Krishnapatnam project which would enable 54% of share in power production to Telangana.
He said Naidu has been delaying the COD only to deprive Telangana of its due share.
Harish Rao said it would be a matter of shame for entire Telangana if the local leaders accept the leadership of Nara Lokesh and Shamila.
He advised them to revolt against their parties if they were really sincere towards Telangana.