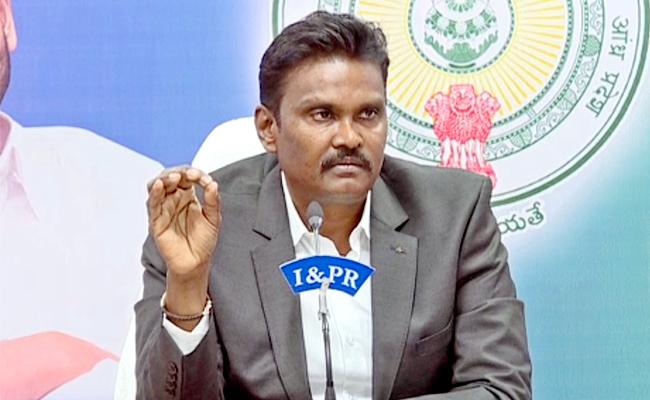 Senior Indian Police Service (IPS) officer P V Sunil Kumar is most likely to take over as the new director general of police (DGP) of Andhra Pradesh.
Orders to this effect are likely to be issued later on Monday evening. Sitting DGP K V Rajendranath Reddy, who will be retiring by the year end, is likely to go on a long leave.
Sources said Sunil Kumar, who is considered to be the trusted lieutenant of chief minister Y S Jagan Mohan Reddy, has been sounded that he would be made the DGP (head of police forces) of the state.
Sunil Kumar, who was shifted from the post of Crime Investigation Department chief last week, has been asked to report to the General Administration Department for further posting.
In his place, the government has appointed another senior IPS officer of 1996 batch N Sanjay as the new CID chief.
A hot favourite of the chief minister, Sunil Kumar has been chosen as the new DGP, to oversee the law and order till the next assembly elections in the state in early 2024.
It was only in October that the Jagan government issued orders granting promotion to Sunil Kumar as the Director General.
It is a known fact that if the ruling party has a favourable police official in the DGP post at the time of elections, it will be advantageous for the party – whether it is for distribution of money or curtailing the opposition parties.
Sunil Kumar has now been playing a key role in targeting the opposition party leaders including TDP chief N Chandrababu Naidu by filing cases like Amaravati land scam, inner ring road scam, SSC question paper leakage scam etc.
Besides, he played instrumental in the cases against Atchennaidu, Kollu Ravindra, Dhulipalla Narendra, Y Srinivasa Rao etc. He also shot into headlines by allegedly subjecting rebel YSR Congress party leader Kanumuru Raghu Ramakrishnam Raju.
If Sunil Kumar becomes the DGP, it will definitely be a tough time for the opposition party leaders.