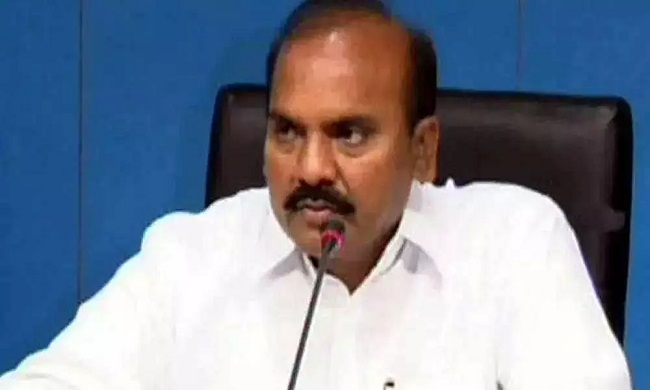 If speculations doing rounds in the political circles are to be believed, former minister and senior Telugu Desam Party leader from Guntur Prathipati Pulla Rao is all set to jump the fence into the ruling YSR Congress party sooner than later.
According to these reports, the YSRC leadership is negotiating a deal with Pulla Rao to attract him into the party. If the deal works out, it is going to be a big blow to the TDP in Guntur district.
Pulla Rao had represented Chilakaluripet assembly constituency on behalf of the TDP for two terms – in 2009 and 2014.
He served as the minister of civil supplies during the Chandrababu Naidu regime between 2014 and 2019. However, he lost the 2019 elections to YSRCP candidate Vidadala Rajani won by a majority of nearly 8,000 votes.
It is learnt Pulla Rao is insisting on the YSRCP ticket from Chilakaluripet only, but there is a tight contest for this seat from sitting MLA Rajani and also former MLA Marri Rajasekhar.
So, the YSRC leadership wants Pulla Rao to contest from Parchur in the adjacent Prakasam district, where the party doesn't have strong leader after the resignation of Daggubati Venkateshwara Rao.
"Negotiations are going on for shifting him to Parchur," sources said.
There were speculations in 2020, too, about Pulla Rao's defection to the YSRC, but he denied the rumours and said he had no such plans. In fact, he has also been actively involved in the TDP activities even now.
Only last week, Pulla Rao had been to Macherla along with party president N Chandrababu Naidu following the murder of a local TDP leader Chandraiah. He made critical comments against the YSRC.
Meanwhile, another TDP leader and former Telugu Mahila president Shobha Hymavathi is also likely to join the YSRC very shortly.