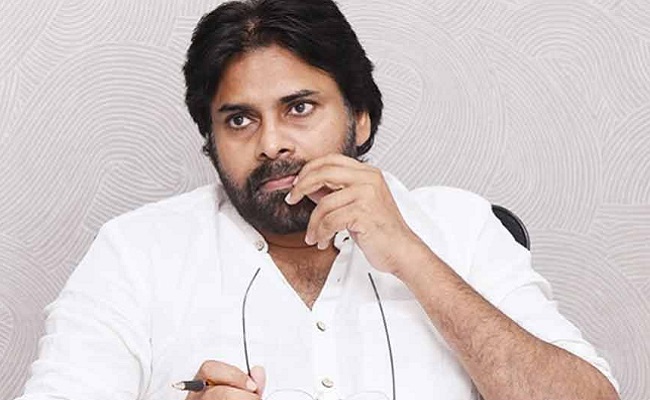 The latest statement made by actor and Jana Sena Party chief Pawan Kalyan that his party will not be comfortable in continuing friendship with other party which doesn't respect it has given rise to a new enthusiasm to his party workers in Andhra Pradesh.
In fact, Pawan Kalyan made the statement keeping in view the Telangana Bharatiya Janata Party leaders, who failed to him due respect even after the Jana Sena dropped out of the race in the Greater Hyderabad Municipal Corporation elections.
Pawan took a dig at the Telangana BJP president Bandi Sanjay for taking him for granted and adopting a use-and-throw attitude towards his Jana Sena Party.
So, he called his party workers and supporters to vote for Telangana Rashtra Samithi candidate Surabhi Vani Devi, daughter of former PM P V Narasimha Rao.
Now that BJP sitting candidate N Ramachandra Rao lost the MLC elections to Vani Devi, the BJP leaders are fretting and fuming at Pawan Kalyan for not honouring the alliance.
They lodged a complaint with BJP high command in Delhi, which reportedly sought an explanation from Pawan Kalyan.
After the BJP announcing that it would contest the by-election to Tirupati parliamentary seat to be held on April 17, Pawan Kalyan is said to be under tremendous pressure from his party workers to end the alliance with the BJP.
Though Pawan was forced to say that his party dropped out of the race for Tirupati seat in the best interest of the state, his party leaders are not taking it kindly. They are openly accusing the BJP of not respecting the alliance partner.
In Vijayawada, BJP general secretary Pothina Mahesh issued a statement saying the Jana Sena could not win any seats in the Vijayawada Municipal Corporation only because of the BJP.
"The alliance did not help the Jana Sena. The minorities had voted against our candidates because of our alliance with the BJP. That is why, we could not win even in the wards where we could have won," Mahesh said.
Apparently, his statement is a sort of pressure building exercise to force Pawan to severe his ties with the BJP.
"There is no point in continuing the alliance when there is no mutual respect. The BJP has never respected Jana Sena till now," a Jana Sena leader said.
Click Here for Latest Direct-to-OTT Releases (List Updates Daily)