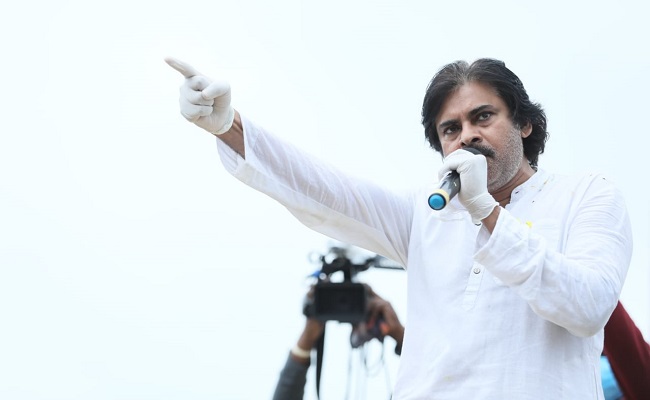 Uncertainty looms over the future of Telugu Desam Party president N Chandrababu Naidu who has been languishing in Rajahmundry jail, while his son Nara Lokesh has been forced to put off his Yuvagalam padayatra due to the possibility of his arrest in one case or the other.
Under these circumstances, the TDP leaders and cadre are in a state of confusion on how to go ahead with the party programmes ahead of the coming assembly elections.
But now, they have got an opportunity to go into the people.
Naidu's alliance partner and Jana Sena Party chief Pawan Kalyan is all set to resume his Varahi Yatra from October 1 in the combined Krishna district and in all probability, the TDP activists would take part in the yatra.
Sources said Lokesh, who is presently stationed in Delhi, had a talk with Pawan Kalyan on Thursday afternoon and told him that he was forced to postpone his Yuva Galam padayatra because of the possibility of the state police arresting him.
Since the Jana Sena-TDP have decided to work together, the TDP ranks would like to join the Varahi yatra, which would send a strong message to the people that both the parties would be fighting the elections together.
Apparently, Pawan Kalyan also accepted the proposal. Since the TDP has a strong cadre base in Krishna district, the participation of TDP ranks would definitely give a huge mileage to the Jana Sena.
The Jana Sena Party political affairs committee which met at Mangalagiri on Thursday also endorsed the proposal.
Both the parties would soon have a coordination panel by next week and they would sit together to chalk out an joint action plan from the second week of October, sources added.