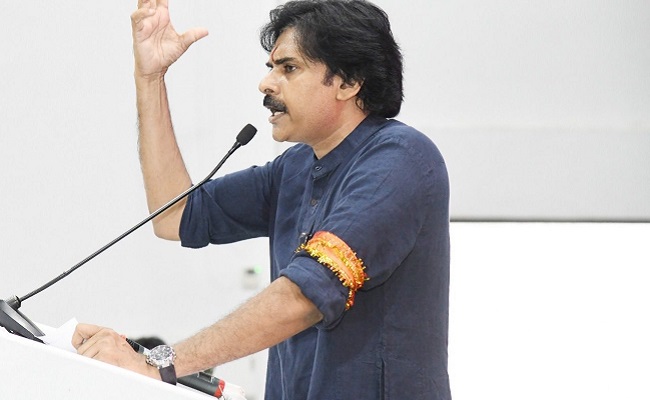 Though it is nearly two years to go for the assembly elections in Andhra Pradesh, leaders of various political parties have already begun yatras to reach out to people and woo them for votes.
The YSR Congress party ministers have recently taken out Samajika Nyaya Bheri bus yatra from Srikakulam to Anantapur, addressing a series of public meetings and explain the social justice agenda of the government.
Simultaneously, the YSRC leaders had gone on Gadapa Gadapakoo Prabhutvam (government to every doorstep) programme to explain to the people the welfare schemes taken up by the Jagan Mohan Reddy government.
Last week, opposition Telugu Desam Party also indicated that party general secretary and former CM N Chandrababu Naidu's son Nara Lokesh also would embark on the state-wide padayatra most probably from October 2.
Lokesh hopes that his padayatra would galvanise the party cadre and turn around the party's prospects in the 2024 assembly elections.
Now, power star and Jana Sena Party president Pawan Kalyan, too, is said to be planning to take out a state-wide yatra shortly to appease the people of various sections. This was confirmed by his brother and Jana Sena leader K Naga Babu.
"Pawan Kalyan is contemplating taking out a yatra. It may be a padayatra or any other yatra of that magnitude. He will take a call on that shortly," Naga Babu said.
He announced that he would not contest the next general elections in the state, but would confine himself to the party coordination.
"However, Pawan Kalyan will contest form any part of the state," he explained, and added that the party was ready to face elections whenever they are announced.