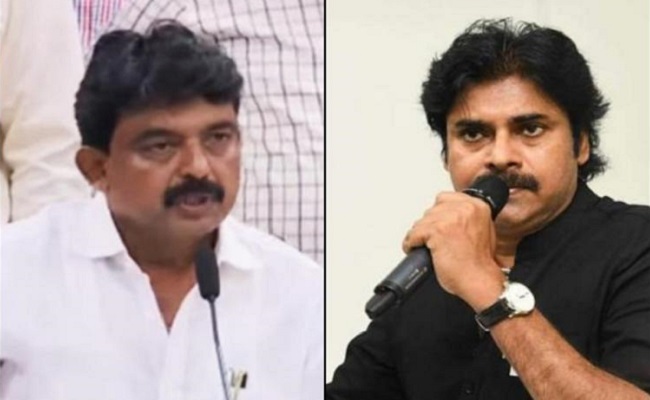 The politics in Andhra Pradesh has already become heated. In politics, there should be no permanent enmity or friendship. However, some political leaders are viewed as enemies, whether temporarily or permanently.
Janasena chief Pawan Kalyan holds more resentment towards former ministers Perni Nani and Gudivada Amarnath than towards YCP chief Jagan. Particularly after Pawan's public appearance, Perni Nani comes to the media to criticize, which is a common practice.
Perni Nani directly counters every comment made by Pawan. As he belongs to the same social class, he also attracts the wrath of Pawan's followers.
YCP attempts to make Perni Nani's counters go viral on social media. Whenever Pawan Kalyan gets an opportunity, he also criticizes Perni Nani.
The gap between the two has widened. However, Janasena's objective seems to be to defeat Perni Nani in the next election. We can observe Pawan's anger towards Perni Nani, who not only criticizes him but also personally abuses him.
Janasena is going to make a strong appearance in Perni Nani's constituency on the 14th of this month. It will be interesting to see what kind of criticism will be made against him.