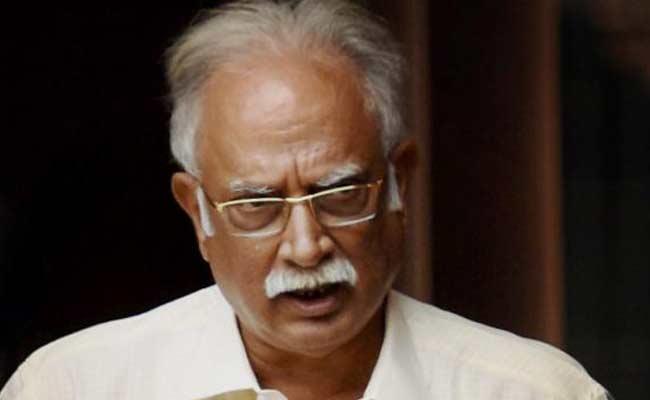 Ever since humiliating defeat in 2019 general elections, the TDP is facing tough time ever in Andhra Pradesh.
The party had almost lost its presence in Telangana, particularly after its president L Ramana, quitting the party and joining the ruling TRS recently.
But for the active presence of Chandrababu Naidu and his son Lokesh in the AP politics, the party is almost passing through difficult times.
Four of its 23 MLAs have distanced from the party, while three MPs have joined the BJP in Delhi.
Most of the party leaders are either arrested and jailed or having big problems with the ruling YSR Congress in the state.
These difficult days are further pushing the party into extinct mode as the days roll out.
This time, it is senior most leader P Ashok Gajapathi Raju, who is said to be waiting at the exit gate of the TDP.
Ashok Gajapathi Raju is in trouble with his brother's daughter Sanchayita revolting against him and taking over the prestigious Mansas Trust.
Though, he got back the trust through the courts, he is uncomfortable with the government not cooperating with him and Sanchayita targeting him every day in the social media.
The onslaught from the ruling YSR Congress, particularly Vijayasai Reddy, is also too bitter for him to swallow.
It is said that Ashok Gajapathi Raju is now looking at the BJP for some relief for him from the daily onslaught.
Having worked as Union Minister in the Narnedra Modi-led NDA, Ashok Gajapathi Raju enjoys better relations with the BJP leaders.
He is now said to be of the opinion that he could face the challenges from the YSR Congress only with the help of the BJP.
Having come to this conclusion, Ashok Gajapathi Raju is only waiting for the right time to hit the iron and shape his career, which is moving close to retirement.