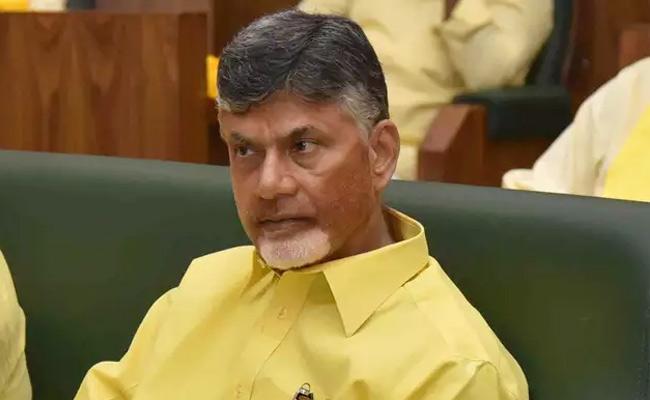 Telugu Desam Party president and former Andhra Pradesh chief minister N Chandrababu Naidu, who could escape the insider trading in Amaravati land pooling and acquisition of assigned lands case in Amaravati by managing systems, is said to be facing a tough situation now.
The fresh case registered by the Crime Investigation Department (CID) against Chandrababu Naidu and former minister P Narayana for allegedly committing several irregularities including favouritism to select individuals while designing the Amaravati capital plan appears to have all the evidences to fix them.
Right from the collection of evidences to filing of complaint by YSR Congress MLA from Mangalagiri Alla Ramakrishna Reddy and the preliminary investigation done by the CID – everything went on as per the instructions from chief minister Y S Jagan Mohan Reddy's office at Tadepalli.
The CID, in its preliminary investigation into the complaint, has reportedly gathered evidences to prove that Naidu and his party leaders had got pecuniary benefits from the designing of the capital plan
Similarly, the alignment of inner ring road was done in such a way that it would benefit Lingamaneni Ramesh and his companies, besides Narayana, thereby causing a loss to the exchequer.
The CID also booked 12 others in the case including private firms and real estate barons.
Going by the leak from the CMO to the media, Jagan is hell bent on fixing Naidu in the latest CID case and sending the latter behind the bars at any cost.
"The chief minister wants that scamsters and extortionists are thrown behind the bars," the CMO release said.
Hope the CID authorities have gathered enough evidences to prove that there is really a big scam in Amaravati capital design and inner ring road alignment.
"If the CID cannot prove the cases, it will be treated as yet another case of witch-hunting and it will cause a loss of face for Jagan," an observer said.