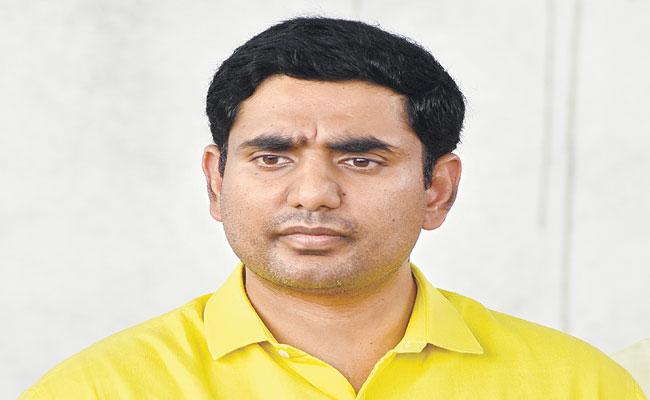 Telugu Desam Party president and former Andhra Pradesh chief minister N Chandrababu Naidu doesn't take decisions so quickly.
He does a lot of calculations and works out a lot of equations in taking decisions, especially in the selection candidates for the elections.
This time, for a change, there is a difference. It's not Naidu, but his son and party general secretary who is calling the shots in the party and playing a key role in the selection of candidates. He is going to take revolutionary decisions this time.
According to reliable sources, Lokesh has decided to finalise the party candidates for 100 seats for the next assembly elections before December itself. Similarly, candidates for another 20 seats would be announced by next summer.
He is learnt to have decided to keep aside 30 seats for prospective alliance with Jana Sena Party headed by power star Pawan Kalyan. If the alliance doesn't work out, he will look into the announcement of candidates for those seats.
It is learnt, Jana Sena Party might ask for 40 seats from TDP as part of alliance. But the TDP is ready to offer 30 seats.
It is also of the view that it might not benefit much with the alliance with just Jana Sena, so it feels it would be better if BJP also joins the pact.
At the same time, some senior TDP leaders are of the view that there has been a lot of anti-incumbency growing against the Jagan government and it would favour Chandrababu Naidu largely. As such, there is no need for any alliance with Jana Sena Party.
If at all there is any need for alliance, it would be better if Jana Sena and BJP come together to join hands with the TDP.
The question is how and whether Jana Sena would break its alliance with the BJP. There is no immediate reason for Pawan to snap ties with the BJP. At least, there could be some justification had Pawan come out of the alliance on the steel plant privatisation issue.
If Jana Sena suddenly snaps ties with BJP without any rhyme or reason, it might backfire on Pawan and his party.
At the same time, Pawan cannot continue the alliance with the BJP, which is only a liability for Jana Sena, but not vice versa. Jana Sena might get at least some benefit if it joins hands with the TDP. Otherwise, it needs right reason and season to sail with the BJP.
The general feeling among the anti-Jagan political groups is that Modi, Naidu and Pawan should come together. But it is easier said than done. That is why Lokesh is of the view that the TDP should bank on its own strength. Unlike his father, he is not focusing much on alliance with Jana Sena.
So, he has started working on the announcement of party candidates well in advance.