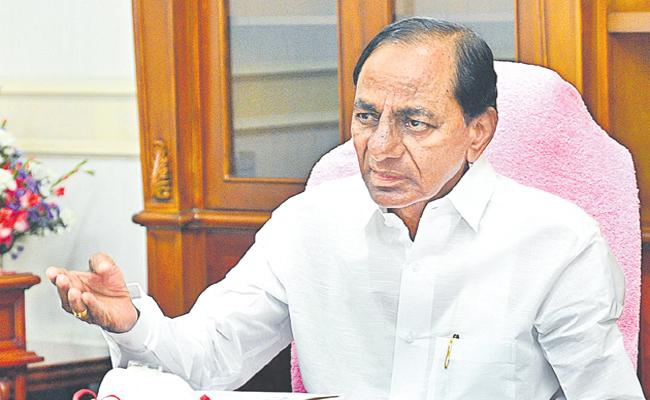 Telangana Chief Minister K. Chandrashekhar Rao is famous for his 'work from home' culture. Over the last nine years since he became CM in 2014, he has rarely worked from his office in the Secretariat.
Instead, he prefers to work from Pragathi Bhavan in Begumpet or his farmhouse in Erravelli on the outskirts of the city, earning him the reputation of being the 'work from home CM.'
KCR avoided the old Secretariat from 2014 to 2020, citing "dangerous vastu defects" as the reason.
In July 2020, he demolished the old Secretariat to construct a new one in its place.
Since the new Secretariat was inaugurated on April 30 this year, KCR has been visiting quite often, although not every day. He has come to the Secretariat on approximately 15 days out of the last 23 days to work from his office.
However, KCR's presence in the office is causing difficulties for staff, officials, and people in Hyderabad.
This is because KCR visits the Secretariat at odd hours, unlike regular employees and officials who work from 10 am to 5 pm.
KCR usually arrives in the evenings after 5 pm and stays until 8 pm or 10 pm at night. As a result, some employees and officials are forced to stay back in the Secretariat until the CM leaves, as they do not know what subjects he will review or which files he will request.
Furthermore, the traffic from Begumpet to the Secretariat is severely affected due to the traffic restrictions imposed by the police for the passage of the CM's convoy. This congestion is felt in surrounding areas such as Masab Tank, Khairatabad, Saidabad, Tank Bund, and Ranigunj.
During the years when the CM worked from home, there were no traffic restrictions in the city. Now, with KCR back to working from the office, commuters are facing significant traffic issues during peak evening hours.