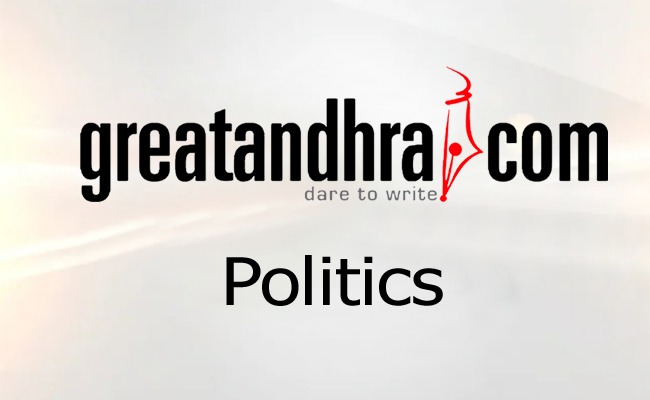 Telangana's top industrialist, realtor and owner of My Home Group, which is into construction, cement and power business, Jupally Rameshwar Rao met Andhra Pradesh Chief Minister N Chandrababu Naidu.
Rameshwar Rao, who is considered to be the close friend and right hand of Telangana CM K Chandrasekhar Rao, met Naidu for about 20 minutes.
The meeting happened at the venue of Telangana TDP leader Ravula Chandrasekhar Reddy's son's marriage function in Hyderabad late on Wednesday.
Naidu came all the way from Vijayawada by a special flight to attend the wedding. Rameshwar Rao also attended the wedding. But what became a subject of hot debate was the meeting between Naidu and Rameshwar Rao.
Both were closeted for over 20 minutes and no one was allowed to stay near them at that time. Though some TTDP leaders tried to join them, Babu' security did not allow them.
Speculations were rife that Rameshwar Rao complained to Naidu against TTDP MLA A Revanth Reddy and some other TTDP leaders for making 'wild and baseless' allegations against him personally and his group of companies linking to KCR and his family members.
It may be recalled that Revanth Reddy was very critical about Rameshwar Rao in the Legislative Assembly and levelled severe allegations against KCR for allotting lands to My Home Group in Raidurg to benefit his friend. However, both KCR and Rameshwar Rao denied those allegations.
In fact, Rameshwar Rao filed a defamation case against Revanth Reddy on this issue which is still going on.
Besides, sources say, Rameshwar Rao also expressed willingness to take up construction and other projects in new capital Amaravati and sought Naidu's cooperation.