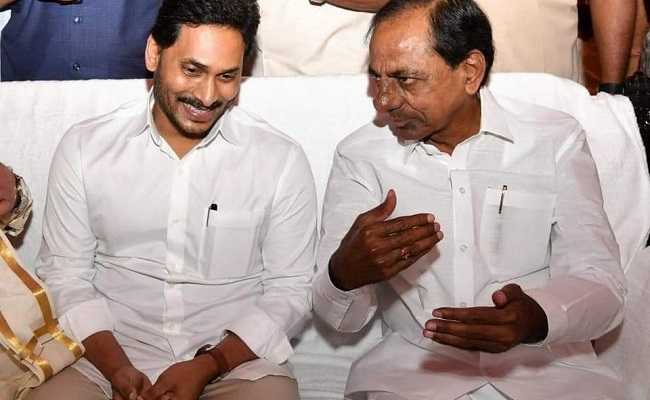 If the reports from the Telangana Rashtra Samithi sources are to be believed, party president and chief minister K Chandrasekhar Rao has decided to support the candidature of former Union minister Yashwant Sinha in the next month's Presidential elections.
According to party sources, KCR has taken the decision following a call from Nationalist Congress Party president Sharad Pawar, who held a meeting of various opposition parties on Tuesday afternoon.
The meeting decided on fielding Yashwant Sinha in the Presidential elections as the common opposition candidate.
Though KCR did not attend the meeting nor did he send his party representative, he decided to support Sinha, after Pawar spoke to him over phone.
The NCP chief also announced at the press meet that KCR would support Sinha's candidature.
It was believed that the TRS might abstain from the voting in the Presidential elections, as KCR was upset with Mamata ignoring his suggestions, but after Pawar spoke to him, he changed his mind.
Moreover, KCR has high regards for Yashwant Sinha, who has been strongly attacking the Narendra Modi government ever since he came out of the BJP.
Besides, Sinha is non-controversial and a man of stature, having been an ex-bureaucrat and former Union minister.
Interestingly, there is no decision yet from ruling YSR Congress party in Andhra Pradesh led by chief minister Y S Jagan Mohan Reddy, on whom to support in the Presidential elections.
General impression is that the YSRCP would vote for the NDA candidate in view of his friendly relations with the Narendra Modi government.
But the BJP, it appears, is not very much interested in taking YSRCP support.
"We shall never ask the support from YSRCP. We treat it as a family-based party and we shall fight against it," said BJP national secretary Y Satya Kumar.
It remains to be seen how the YSRCP will react to it and what decision it will take.