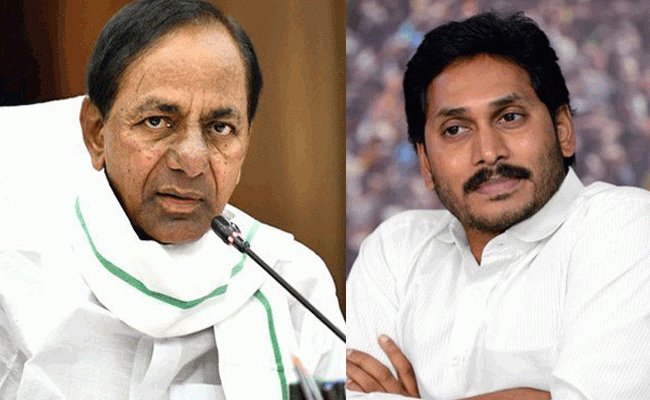 Telangana Rashtra Samithi president and chief minister K Chandrasekhar Rao is at the top of all the chief ministers in the country, who are facing anger from the voters, according to a latest survey conducted by IANS-CVoter on their performance.
The IANS-CVoter Governance Index has revealed that KCR has been facing the maximum anger from the voters with 30.3 per cent respondents expressing their anger with him and want a change.
"With a high degree of anger against the incumbent and the central government having good ratings in the state, the BJP is set to make inroads, said C Voter Founder Yashwant Deshmukh. He added that it is high time KCR's son, K.T. Rama Rao replaced him otherwise things could go out of hand.
On the other hand, 28.5 per cent voters in Andhra Pradesh are also angry with the sitting MLAs of YSR Congress party, if not Jagan as such. However, the YSRC MPs are facing the least amount of anger from the electorate.
In terms of anger against the MLAs, Telangana stands in the third position with 23.5 per cent of people expressing anger with the TRS MLAs.
According to the survey, Chhattisgarh chief minister Bhupesh Baghel is the best performing chief minister in the country, facing the least anger of the electorate. Only 6 per cent of the respondents are angry with Baghel and want a change. Baghel enjoys highest popularity ratings among all Chief Ministers, as per the tracker.
Uttarakhand Chief Minister Pushkar Singh Dhami ranks second in minimum anger of the electorate with 10.1 per cent. Odisha CM Naveen Patnaik ranks third with 10.4 per cent anger against him, and 37.6 per cent against the state government.
The survey mapped more than a hundred thousand randomly selected respondents in a calendar year. The tracker run in 11 Indian languages has interviewed more than a million respondents in person.
The quarterly report cards on CMs cover more than 30,000 across all the 543 Lok Sabha seats and has margin of error of +/-3 per cent at the national level and +/-5 per cent at the state level, it claimed.