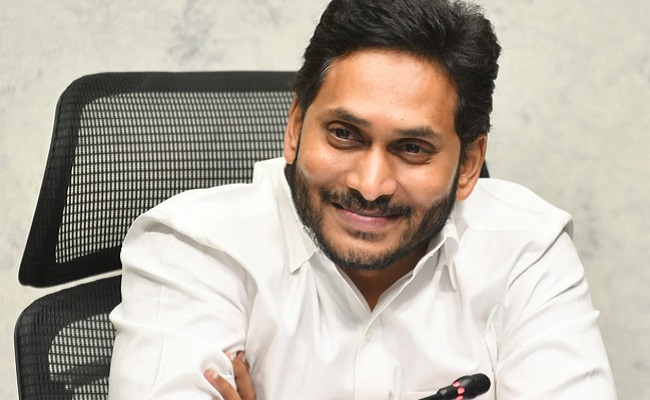 Tension is gripping the YSR Congress party legislators and cabinet ministers, as party president and Andhra Pradesh chief minister Y S Jagan Mohan Reddy called for a meeting of the party leaders at Tadepalli on Monday evening.
According to party sources, Jagan is getting ready to take a serious class to the non-performing MLAs and other senior party leaders at the meeting.
He has reportedly got the latest report about the party MLAs in the last one month and the prospects of the party victory in their respective constituencies.
Sources said at least a dozen YSRC MLAs have proved to be non-performers, whether it is in conducting Gadapa Gadapa Ki Prabhutvam programme or other party activities, besides in countering the opposition onslaught.
"In all probability, Jagan will name all of them and give them a final warning. One won't be surprised, if he announces names of new leaders as the party in-charges in these constituencies represented by the non-performing MLAs. That would put an end to their fate in the next elections," sources said.
The YSRC boss is also expected to make his stand clear on the allotment of the party tickets to the candidates for the next elections.
Though he may not announce the names of the candidates immediately, he will give a clear hint as to where he is going to make changes.
He would give a dressing down to the MLAs and tell them what they should do, if they want the party tickets in their seats for the next elections.
"Jagan has obtained a lot of information about the MLAs, including their style of functioning, allegations of corruption against them, their personal relations with the voters etc., which would form the basis for allotment of tickets in the next elections," sources said.
It is learnt Jagan is also contemplating appointment of "observers" for some select constituencies. These observers will keep a tab on the functioning of the MLAs, in-charges, coordinators and strategies of the opposition parties and submit reports to Jagan periodically along with suggestions to improve the situation in the party.