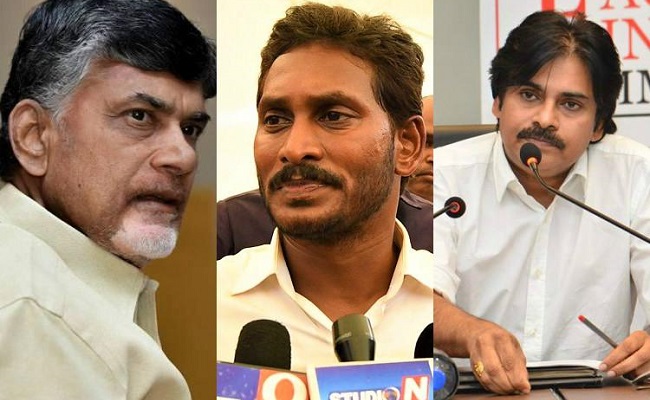 Jagan Mohan Reddy's politics are different – they are not as old as Chandrababu Naidu's 1978s or not as latest as Pawan Kalyan's 2010s.
He is ahead of Chandrababu Naidu in planning things and has greater clarity than Pawan Kalyan.
Jagan Mohan Reddy is busy scripting schemes for his own party and as well as for the opposition TDP and Jana Sena.
Jagan had successfully restricted TDP chief Chandrababu Naidu to just 19 villages of Amaravati and all his politics were planned around Amaravati.
Chandrababu Naidu's hands are tied in these 19 villages and his brain is restricted to Amaravati.
Likewise, Jagan Mohan Reddy had also restricted Pawan Kalyan to just one village – Ippatam in Guntur district.
Pawan Kalyan is not able to move beyond this village, setting a bigger agenda for him.
The Jana Sena chief's hands are tied to the Ippatam village while his brain moves around this village with the party planning political activities.
While Chandrababu Naidu is exposed for insider trading in Amaravati villages, Pawan Kalyan is exposed for provoking the residents to file false cases against the government.
It is to be seen whether the two leaders would remain the leaders for these villages and would come out and become the leaders for the 26 districts!