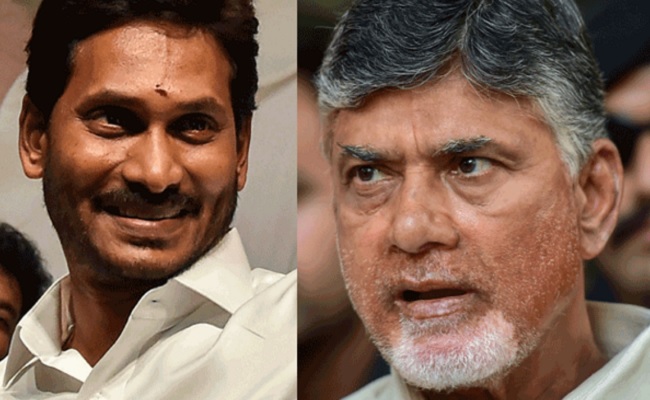 Andhra Pradesh is going for local body elections. The elections to the pranchayat raj and municipal bodies will be held this month.
These elections were originally due in March-April 2018 but were not held as then chief minister Chandrababu Naidu, out of fear of losing the elections, postponed them.
Elections to the rural local bodies (Panchayat Raj bodies of gram panchayats, mandal parishads and zilla parishads) were to be held in March-April 2018, while elections to urban local bodies (municipalities, nagara panchayats and municipal corporations) were to be held in July 2018 in AP.
However, Chandrababu Naidu deferred the elections fearing that any adverse result in the local bodies would have equal or even greater adverse impact on the Assembly elections.
In other words, he feared of losing the local body elections and the Assembly elections as well and postponed the elections appointing special officers.
The fact is that Naidu had faced humiliating defeat in the Assembly elections with his TDP reduced to 23 MLA seats in the 175-member Assembly.
The TDP chief had pinned all his hopes on Amaravati to get him one more term and it was for this reason, he did not complete the major projects like Amaravati and Polavaram during the last five years.
The postponement of the local body elections, both urban and rural, had cost dearly for the state as it would be losing over Rs 5500 crore Central government fund for the local bodies.
Chandrababu Naidu sacrificed this money too, for the state which was bifurcated with over Rs 16,000 crore revenue deficit.
Chandrababu Naidu spent most of his five years by borrowing money from banks and international institutions rather than developing local revenue generating resources or availing Central funds.
Even for Polavaram Project, Naidu did not borrow the expected funds from the Centre as he failed to submit the Utilization Certificates as required.
In a way, Jaganmohan Reddy is doing in the first year of his office, what Chandrababu Naidu could not do in his five years regime.
He is holding elections to both rural and urban local bodies and would be availing the Rs 5,500 crore financial assistance from the Central government.
Jaganmohan Reddy is also availing the Central funds for a wide range of schemes by submitting the Utilisation Certificates from time to time without being asked.
The fund-starved and debt-ridden AP is thus getting the breath of its own under Jaganmohan Reddy's regime, not depending on the indiscriminate external borrowing under Chandrababu Naidu.