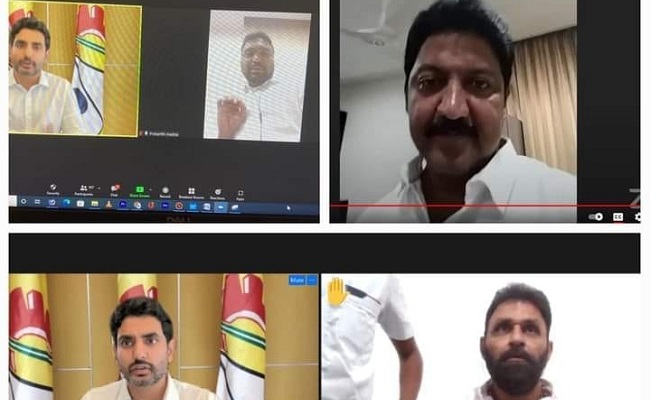 A few weeks ago the TDP General Secretary Lokesh Naidu held a zoom meeting with the students who failed in public exams.
He supported their demand of getting them pass the exam with grace marks. That's the range of the so-called Stanford Graduate who stooped to this level.
Within now time, the YCP leaders Kodali Nani and Devender Reddy intruded into the zoom meeting to rag Lokesh. TDP MLA Vallabhaneni Vamshi also joined them.
Lokesh called these leaders several times to come for discussions with him. But when they appeared on zoom, Lokesh made an exit and closed the meeting.
Since then Lokesh has not conducted any zoom meeting. Many are saying that he is not still out of the shock given by the YCP leaders infiltrating into the zoom meeting.
Probably that could be the reason for his distance from zoom meetings.