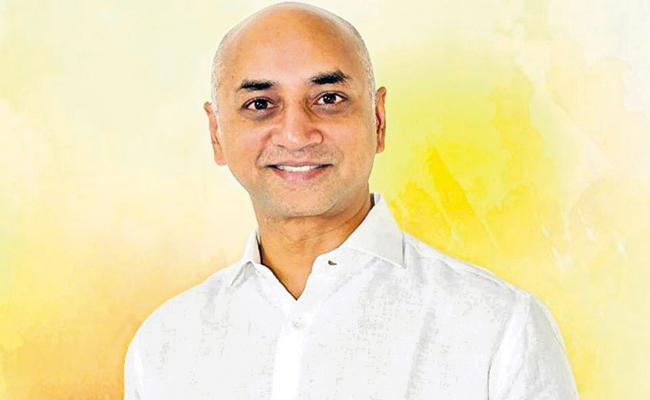 Telugu Desam Party leader and two-time parliament member of the party form Guntur Galla Jayadev is said to be facing a tough resistance from his own party leaders and cadre in his own parliamentary constituency this time.
During a parliamentary constituency-wise review conducted by TDP president and former Andhra Pradesh chief minister N Chandrababu Naidu recently, the party leaders from Guntur sought to know whether Jayadev would be given the ticket from Guntur again.
They reportedly told Naidu that Jayadev had been inaccessible to the party cadre for the last three years and had not been evincing interest in the party activities. There was no direction from the MP to the local leaders on how to go about with the party programmes.
Though Jayadev was playing active role in the party in his first term as an MP, he has gone silent after the TDP lost power to YSR Congress party in 2019. Though he won the Guntur MP seat for a second successive term, he has become inaccessible to the people.
Maybe, Jayadev has been under pressure from the Jagan government with regard to his business and the domination of the YSRC in the district politics. But because of his inactive attitude, the party has been facing troubles in the district.
The party leaders reportedly told Naidu that if Jayadev is given the party ticket for Guntur LS seat, the chances of his victory are less. But the TDP chief is said to be in a dilemma, as he needs a leader who has strong money power and acceptability among the people. He should also be in a position to bear the expenditure of the MLAs under his parliamentary constituency.
At the same time, Naidu is also not certain about Jayadev's future plans. There were reports that Jayadev is interested in contesting the assembly elections from Chandragiri, as his mother Galla Aruna has decided to retire from active politics.
Moreover, it is not also not clear whether Jayadev will continue in the TDP as there are also reports in a section of media that he might join the BJP to protect his business interests.
So, unless there is clarity from Jayadev, Naidu may not take any decision either on Guntur LS seat or Chandragiri assembly seat, sources said.