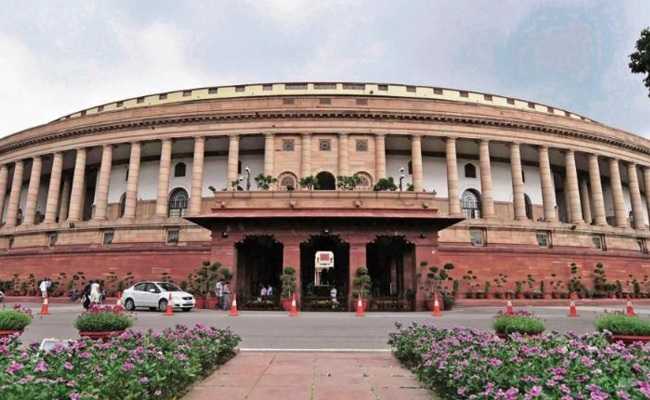 Interesting as it may sound, Kammas, considered to be cash rich and politically strong, have lost their representation in Lok Sabha or Rajya Sabha on behalf of the ruling party at the Centre.
Till Thursday, former Union minister Y S Chowdary alias Sujana Chowdary, had been the only representative of the Kamma community in the Bharatiya Janata Party.
After he relinquished his Rajya Sabha seat on completion of his term, there is no other Kamma MP on behalf of the ruling party or its partner in the National Democratic Alliance.
Of course, there is another BJP MP Poonam Vajendla Mahajan, who represents Mumbai (North-Central) parliamentary constituency.
Though she is considered to be a Kamma by virtue of marrying a Kamma businessman Vajendla Ramanand Rao, but she is a Brahmin by birth – her father was former Union minister Pramod Mahajan.
According to a political analyst, this is for the first time in the country's political history of the country that there are no Kamma MP on behalf of the ruling party or one of the parties in the coalition government.
Right from the days of 1952, Kammas had been having their presence in the ruling party. In the first Lok Sabha, there were six Kamma MPs belonging to the ruling Congress party, including Kotha Raghuramaiah, Paidi Lakshmaiah, Kondru Subba Rao and Kadiyala Gopala Rao.
Since then, the Kammas had made their presence felt in the ruling Congress or the BJP or the coalition governments of Janata Party, National Front, United Front, NDA or the Congress-led United Progressive Alliance.
They had been members of either Lok Sabha or Lok Sabha of the ruling party or ruling coalition and even held cabinet posts at the Centre.
"But now, for the first time, there is no Kamma MP on behalf of the ruling party or its alliance partner," the analyst said.
Of course, there are two Kamma MPs on behalf of the YSR Congress party -- Lavu Sri Krishna Devarayalu from Narasaraopet parliamentary constituency and M V V Satyanarayana from Visakhapatnam.
But YSRC is not part of the NDA nor does it have any understanding with the BJP, though it maintains friendly relations with the NDA.
Then there are other Kamma MPs from the opposition side – Nama Nageshwar Rao from Telangana Rashtra Samithi and Galla Jayadev and Kesineni Nani from Telugu Desam Party. Even Kalanidhi Veeraswamy from DMK and actress Sumalatha from Mandya are said to be Kammas.
As greatandhra.com has reported earlier, there is only one Kamma who is holding the highest Constitutional position at the Centre – chief justice of India N V Ramana, but he will be relinquishing the office in August.
So will be Vice President of India M Venkaiah Naidu, another Kamma, whose term will come to an end this August. If he is given an extension, he will be the sole representative of the community at the high ruling party.