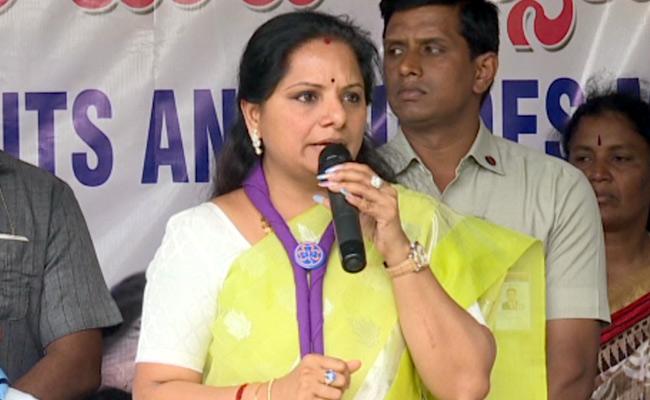 The Enforcement Directorate on Thursday included the name of Kalvakuntla Kavitha, Bharat Rashtra Samithi (BRS) legislator and Telangana chief minister K Chandrasekhar Rao's daughter, in its second charge sheet filed in connection with the sensational Delhi liquor policy scam.
According to reports coming from New Delhi, the charge sheet has the names of Kavitha, along with that of Delhi chief minister Arvind Kejriwal and YSR Congress party MP from Ongole Magunta Srinivasulu Reddy. In all, 17 persons were charge-sheeted by the ED in the scam.
The reports said the ED had quoted Kavitha's name as mentioned in the statement given by one of the prime accused Sameer Mahendru. The central agency said it had already interrogated Kavitha once in this regard.
The charge sheet reportedly mentioned that Kavitha had destroyed vital evidences with regard to the monetary transactions in the Delhi liquor scam.
It also said Kavitha had participated in the meetings held in Oberoi Hotels in Delhi with others involved in the liquor scam.
The ED said in the charge sheet that the Aam Aadmi Party used the money generated from the alleged Delhi liquor scam for election campaigning in Goa.
"Investigation of the trail of this kickback so far has revealed that parts of these funds were used in the election campaign of the AAP," said the ED in the chargesheet filed in the case.
According to the ED, cash payments amounting to almost Rs 70 lakh were made to the volunteers who were part of AAP's survey teams.
The probe agency said AAP's communications in-charge Vijay Nair "told certain persons involved in the campaign related work to receive the payments in cash".